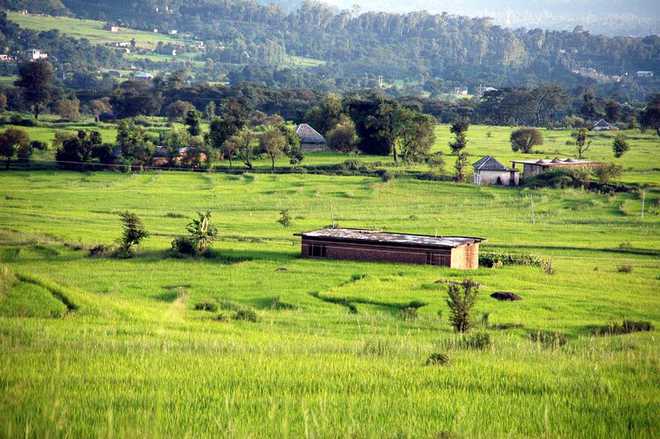 Pratibha Chauhan
Tribune News Service
Shimla, January 9
With a majority of the existing eco-tourism sites providing 90 per cent employment to local people, the Forest Department has identified 30 new sites all over the state to be leased out under the public-private partnership (PPP) mode.
At present, there are five sites which have been leased out under the PPP mode. Even as some more sites are being identified, the department is likely to float expression of interest (EoI) of these sites shortly. The newly identified sites are in Chamba, Sirmaur, Mandi, Kangra and Solan districts. The process for identifying potential sites is still underway in the two tribal districts of Kinnaur and Lahaul Spiti.
A survey undertaken by the Forest Department to assess the employment pattern in the previously leased out projects indicates that 90 per cent of the employees are local people. "A total of 175 persons have got direct employment in the five eco-tourism sites which are functioning in the state, indicating that these projects are fulfilling the main objective of employment generation as per the 2005 Eco Tourism Policy," said Rajeev Kumar, Chief Conservator of Forests (Eco-Tourism).
It was in 2009-10 that a total of 10 sites had been leased out, but only five became operational and the remaining ones were surrendered. These five sites are Ala Fort Rest House, Dalhousie, and Shoghi Camping Site given to Tarangan Developers Pvt Ltd, Barog Camp Sites, Chewa Camping site near Barog and Moti Kunah Hill Top Camping site. The total amount the government was getting from these sites was Rs 27.90 lakh which was enhanced to Rs 98.75 lakh last year. These five sites have been leased out for a period of another five years subject to the condition that no permanent structures are raised there and no damage is caused to forests.
Besides the direct employment that these projects have generated for local people, there are several others who have benefited indirectly as they have got employment as cab drivers, guides, tea stall owners and other jobs.
The practice of providing jobs to local people at the eco-tourism sites is in sharp contrast to most of the industrial units as well as power projects where the mandatory condition of providing 70 per cent jobs to Himachalis exists only on paper. With the unemployment figure in the state touching 10 lakh, the government is keen to give a major fillip to tourism which can help generate jobs, especially in rural areas.
Even though no projects under the PPP mode can be executed within the protected areas, the state government has sanctioned Rs 1 crore for promoting tourism in the Great Himalayan National Park (GHNP) which has been bestowed with the UNESCO world heritage site status. The fund was sanctioned to promote the GHNP as a tourist destination by involving residents of Shugar, Shatki and Maror villages in the Sainj area of Kullu.
Top Stories