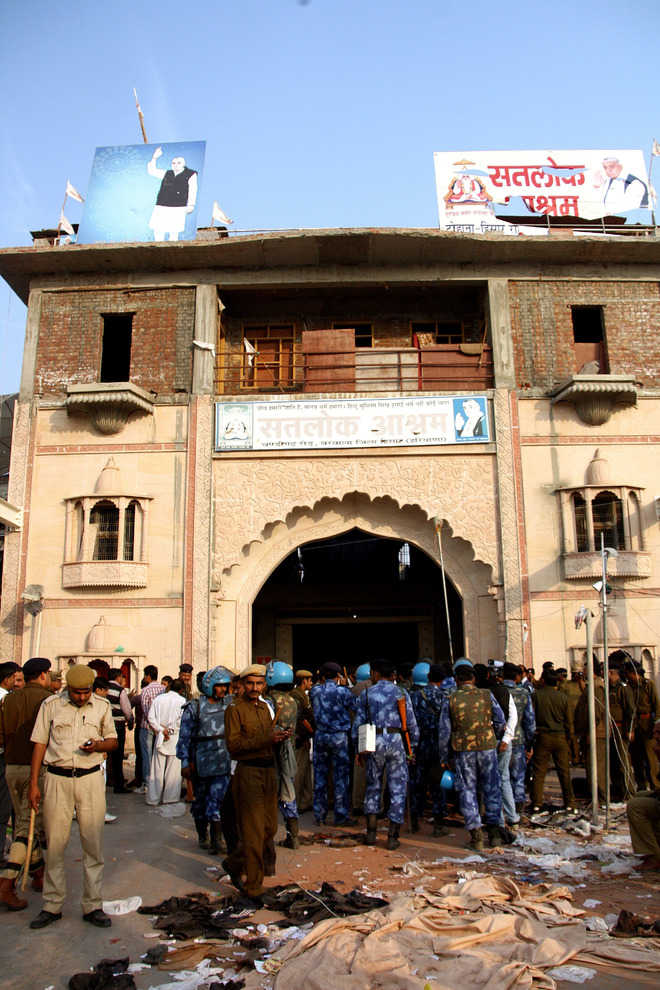 Deepender Deswal
Tribune News Service
Hisar, December 28
A prominent human rights group of Nepal has expressed concern over the alleged ill-treatment of Nepalese followers of self-styled godman Rampal, who were arrested from Satlok Ashram in Barwala and charged with criminal cases.
Talking to The Tribune over the phone, Subodh Raj Pyakurel, chairperson, Informal Service Sector Centre (INSEC), said a group of Nepalese citizens, who had been released on bail from the Hisar jail in the case, met him earlier this week. He said 24 Nepalese persons were arrested in Hisar, of which 17 were out on bail. They were charged with treason and several other criminal charges by the Hisar police.
Pyakurel alleged these persons had been mentioned as Indian citizens in the chargesheet filed by the police. "I have read the chargesheet and their Nepal addresses have been very clearly mentioned in it. On the right hand side, there is another column of citizenship; there they have been mentioned as Indians. These people were tortured in custody and women were molested," he said.
"These people are very poor. They are Rampal followers and were on a pilgrimage when arrested. They told me they were kept in small cells and six persons were made to eat in a single plate. In extreme cold, only one blanket was provided to four-five persons. Even now they have to travel to Hisar every 15 days for court appearance," he said.
"We are planning to complain to the national human rights panel in Nepal and expect they will approach the National Human Rights Commission in India. We will also approach the Nepal Government and the Indian embassy," he said, adding the entire process would be completed in a week.
AP Singh, the Supreme Court lawyer who is counsel for Rampal and others in the court in Hisar, said he had informed the court about the inhuman behaviour and torture of Rampal and his followers in the jail.
He said the issue of Nepalese citizens had been taken up with the Nepalese Embassy in New Delhi.
Top News
Says poor largest segment in country, deserve first right on...
Premises connected to news portal's journalists raided; 46 s...
Prime Minister accuses BRS dispensation of 'looting' funds m...
This is the gist of the letter sent by CM to Banwarilal Puro...
Also said that it's important for Canada to have diplomats o...