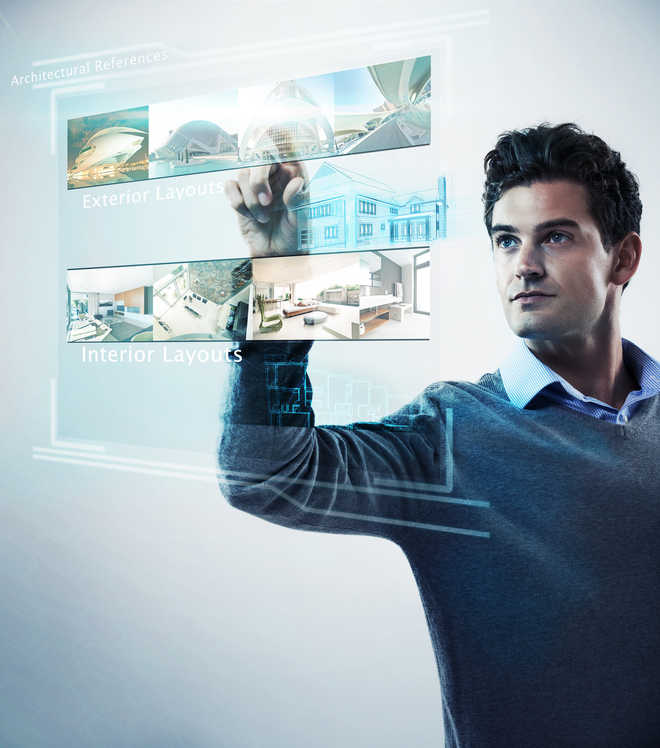 Healthcare Real Estate: Healthcare real estate will be among high growth asset classes in the coming years, especially as the $ 100 billion healthcare market. It is expected to grow at a CAGR of 23 per cent to reach $ 280 billion by 2020. Similarly, medical tourism market, pegged at $ 3 billion in 2017, is expected to double at 6 billion by this year and reach $ 9 billion by 2020. Further, government is formulating a new policy to boost medical tourism. The exponential growth of medical tourism is giving boost to service apartment business in cities like Gurgaon , which have emerged as the hubs of medical tourism.
At a time when residential real estate is in crisis, developers are looking to explore healthcare real estate as an alternative asset class. A major NCR player, Supertech earmarked Rs 300 crore of investment into this segment to open 4 hospitals in NC by 2020. Three of these hospitals are slated to be part of Supertech townships. According to JLL, given the advantages of predominantly long-term leases and high demand for reliable healthcare facilities, the healthcare segment of real estate is well positioned to be a major driver of growth in the long term.
InVITs & REITs: Governed by Security and Exchange Board of India, InvITs & REITs, as emerging investment vehicles, that promise to provide new avenues to investors. InvITs are set up to own and operate assets in infrastructure sectors such as power and roads. They grow by acquiring assets from their sponsor or third parties. InvITs offer good growth opportunity to invest in a de-risked portfolio of operating infrastructure assets for a superior risk adjustment return. In the recent months, a couple of InvITs have successfully raised about Rs 17,000 crore from the market. According to investment banker V.K Bansal, Chairman, India Investment Banking, Morgan Stanley, the underlying de- risked infrastructure assets of InvITs provide stable, low- risk annuity like cash flows, comparable to debt instrument. They are more like equities with variable returns, based on cash flows. Once the market develops and investors start appreciating the stable cash flows and distribution by InvITs, these instruments of investment are likely to become more popular. REITs on the other hand, offer attractive opportunity of $ 20 billion worth Reitable office stock, with potential rental yield up to 7.5 per cent. The first REIT is expected to be launched this summer by Embassy - Blackstone partnership. Office REITs may pave the way for retail asset REITs in the next phase.
Lifestyle affordable housing: One investment trend that has emerged in the recent past is the emergence of investment opportunity in affordable homes, particularly in lifestyle affordable homes. These are more spacious with better design, superior features and amenities. Keeping this trend in mind, DDA has undertaken an exercise to make its flats more attractive in terms of space and design to attract buyers, especially as the authority failed to find any takers in the past for its two housing schemes.
Considering this demand there is 27 per cent increase in the supply of newly constructed affordable homes in the first three quarters of 2017-18. Besides the advantage of enhanced scope of credit-linked subsidy under PMAY, buyers tend to benefit, with developers offering attractive discounts and innovative pricing schemes , effectively reducing the price. Buyers are preferring lifestyle affordable homes costing Rs 50-75 lakh. Further, the availability of good inventory of ready-to-move homes, is attracting investment in affordable and lifestyle affordable homes. Clearly, there are two distict advantages for buyers — they save 12 per cent GST on ready homes and they do not have to run the development risk and don't need to fear their investment getting stuck. According to 2018 Quicker Homes Consumer Sentiment Report, around 45 per cent prospective home buyers (mostly seeking affordable or premium affordable) homes, are looking to make home purchases in Q1, 2018.
Student Housing: Student housing is an emerging asset class, with high potential as there are 3.4 crore students in the higher education space with unmet demand ranging from 30-60 per cent among top 10 states which account for 74 per cent of student population. Moreover, with India emerging as the education hub for South Asia, this demand is set to rise further, especially as students have a preference for rented accommodation. In view of the limited availability of Grade A student housing and in view of increasing traction from investors and operators, developers in India are expected to capitalise on this demand and increase the student housing capacity. Developers, especially specialised developers catering to this segment, plan to scale up their existing capacity by nearly 100 per cent annually for the next 4-5 years. In this asset class, one may see the trend of developers partnering with educational institutions in a 'Build-own-operate-transfer' model. This model works on the lines that developers provide capital and development expertise while educational institutions provide land, besides committing a minimum number of students. In the later stage, experienced operator/developer could manage the operation of student- housing facility under long-term management contract. According to JLL, globally this asset class assures a yield higher than commercial real estate (office and retail) yield and in India too where commercial property returns are in the range of 8-11 per cent, student housing holds greater promise.
Overseas Property: With investors wary of the crisis-ridden Indian real estate, especially residential real estate, foreign destinations are being scanned for better returns. THe strength of this trend is can be gauged from a recent Knight Frank-International Real Estate Expo (IREX) report which reveals that Indians invested $ 112 million in 2016-17, up nearly 60 times from 2005-20056. The money sent through Liberated Remittance Scheme for acquisition of property has also jumped 59 times from $ 1.9 million in 2005-06 to $ 111.9 million in 2016-17. Indians have been buying homes in Australia, Sri Lanka, UAE, Malaysia, Cyprus, Mauritius, Thailand, USA, Philippines and United Kingdom . Those buying homes in United Kingdom, Cyprus, Malaysia and Dubai, find these particularly cheaper. Buying homes is the cheapest in Malaysia. There is also a phenomenal rise in Indians investing in London, with investment up four fold in 5 years. Between August 2016 and July 2017, Indian participation amounted to 22 per cent of all real estate transactions in prime central London. The firming of rupee against dollar and poor performance of residential realty in India, are key factors driving Indians to invest abroad. Children's education and use of property as second home, are other primary reasons for Indians buying property abroad. Moreover, good return on investment is also a key factor.
Tier 2-3 retail destinations: The slowdown in the residential real estate over the past few years, has seen investors opting for commercial real estate — office and retail, which provide good rental yield. There is significant investor interest in retail real estate asset class, promising higher yield. Retail investors are increasingly focusing on emerging destinations in tier 2-3 cities like Chandigarh, Jaipur, Lucknow, Nagpur, Surat, over metros because of better growth prospects. According to JLL, tier 2-3 cities have witnessed a much higher investment of $ 6192 million against an investment of $ 1296 in tier 1 metro cities in 2016- 17.
There has been an increase in interest from investors, with investments of over $ 750 million coming in 2017. According to industry forecast, 2018 will see highest retail space supply since 2011, with seven major cities likely to add 19.4 msf of retail space supply over the next 3 years ( 2018-20) . Demand for retail space is expected to be around 15 msf during the same period.