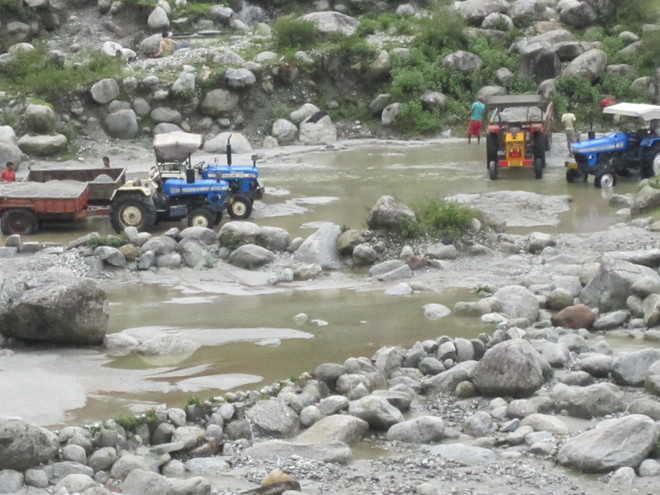 Ravinder Sood
Palampur, January 11
The National Green Tribunal (NGT) today banned mining along the Neugal river between Alampur and Bundla in Palampur.
The tribunal passed the order on the petition filed by Baljeet Singh Bhateria in Delhi today.
The petitioner had brought to the notice of the NGT that illegal mining was on along the river despite the government imposing a ban on all such activities.
He had stated that the state was losing revenue worth crores of rupees because of the illegality. His advocate Hamender Chandel argued before the NGT that the state government was aware of the situation, still no action was taken.
He said the illegal activity was a threat to drinking water supply schemes fed by the Neugal river. The tribunal directed the Deputy Commissioner and Superintendent of Police, Kangra, to enforce the ban effectively and implement the orders of the NGT.
Neelam Sood, president, People's Voice, an NGO, said the order would save the green cover. She said her NGO had time and again brought the issue to the notice of the state government, but no action had been taken against the mining mafia so far.
Top Stories