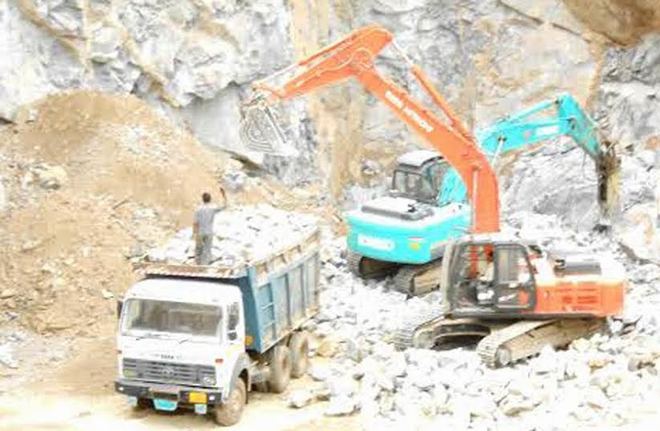 Ravinder Saini
Tribune News Service
Mahendragarh, December 9
Contrary to claims of the district authorities, the mining mafia has been carrying out its activities in the hillock of Musnota village under Nangal Choudhary region for more than 10 months.
This came to fore when a team of district authorities, comprising officials of the road transport, mining, police and forest departments, today raided Dhani Maliyala in Musnota, the sources said.
During inspection, the team found evidence, indicating mining was being carried out in the village for several months.
"We have served show-cause notices on mining inspector, gram sachiv, nambardar, chowkidars (both revenue and panchayat departments) for their failure in intimating the higher officers about the mining activities being illegally carried out in their area," said Vivek Kalia, Narnaul SDM.
He said some villagers had complained to Deputy Commissioner (DC) Atul Kumar that illegal mining was being done in Musnota for 10 months.
As per the complaint, more than 20 trucks transport stones from Musnota during the night daily. The mafia has constructed a road on its own after cutting trees.
"Taking note of the complaint, the DC formed a special team to inspect the site and take action against the mafia. Huge pits and stock of stones were found during the inspection — an indication that the mining was being carried out for long," SDM Kalia said, adding an inquiry would be ordered to ascertain the role of mining and forest officials, if any, behind the illegal activities.
Kalia said responsibilities of officials had been fixed and any laxity would draw punitive action against them. "The officer concerned will be responsible if illegal mining takes place in his area," he added.
Top Stories