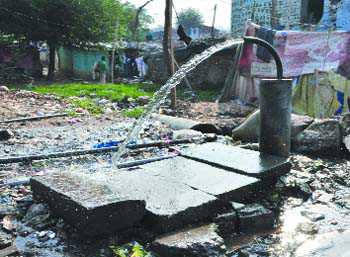 Tribune News Service
Chandigarh, April 29
Punjab's Local Bodies Department has restricted the use of water across the state. The restrictions come with penalties for the violators.
Apart from the shortage of water during summers, the restrictions come in wake of the alerts by the Central Ground Water Board, Punjab Irrigation Department and Agriculture Department over the rapidly declining water table for the past many years.
Secretary, Local Bodies, Vikas Partap Singh, said the civic bodies have been asked to enforce the orders. "No one will be allowed to water lawns and wash vehicles directly from the main supply line. Watering of lawns would be allowed after 5 pm only," he said.
While citing the acute water shortage crisis in states like Maharashtra, where the people were depending on other states, the department has also written to the Punjab Water Supply and Sewerage Board and Industries Department to enforce the orders in their respective areas.
The average consumption of drinking water in the state is around 55 litres per person per day.
Suresh Kumar, Additional Chief Secretary and Secretary, Water Supply and Sanitation, said the department was only supplying 40 liters of water per person per day in the rural areas.
Official statistics reveal that the water level had dipped in 80 per cent of the total area in the state. The scant rainfall had an adverse impact on the water table.
Penalty Fine
First time Rs 1,000
Second time Rs 2,000
Third time Rs 5,000 & disconnection
Top Stories