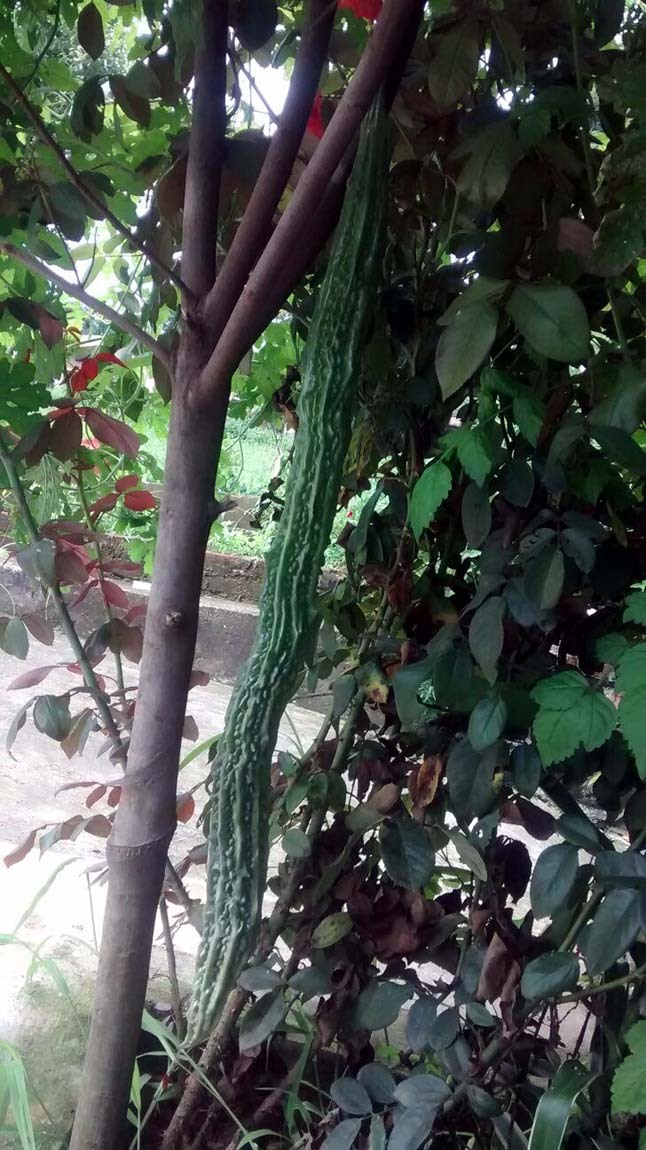 editorial@tribune.com
Our Correspondent
Nurpur, August 23
Lal Singh, a farmer of Thana village, has cultivated organic bitter gourd measuring 2.5 feet length.
This vegetable crop of the farmer has become a major attraction in the area.
Almost all bitter gourds in the vines measure between 15 and 24 inches. As per information, the normal size of the bitter gourd available in the market is between 6 and 12 inches.
It is notable that the lower Kangra region is known for producing bumper vegetable crop of bitter gourd, cucumber and bottle gourd (ghiya).
Lal Singh said he used farmer yard manure (cow dung manure) to grow the crop and did not use pesticides or chemical fertiliser.
"I didn't sell the bitter gourd crop in the mandi. Initially, I distributed it to my family members, but now after its unprecedented growth I have decided to produce quality seeds of this bumper vegetable crop. The seeds will be distributed among the local farmers free of cost," he said.
He said the record length of the organic bitter guard produced in his field was the highest.
He said he had started making efforts to get it recorded in the Gunnies or Limca Book of Records. He also called upon vegetable scientists of Dr YS Parmar Horticulture University, Solan, to visit and examine his bitter gourd crop.
Top Stories
Will cater to similar distressing situations, tweets Modi
Cities