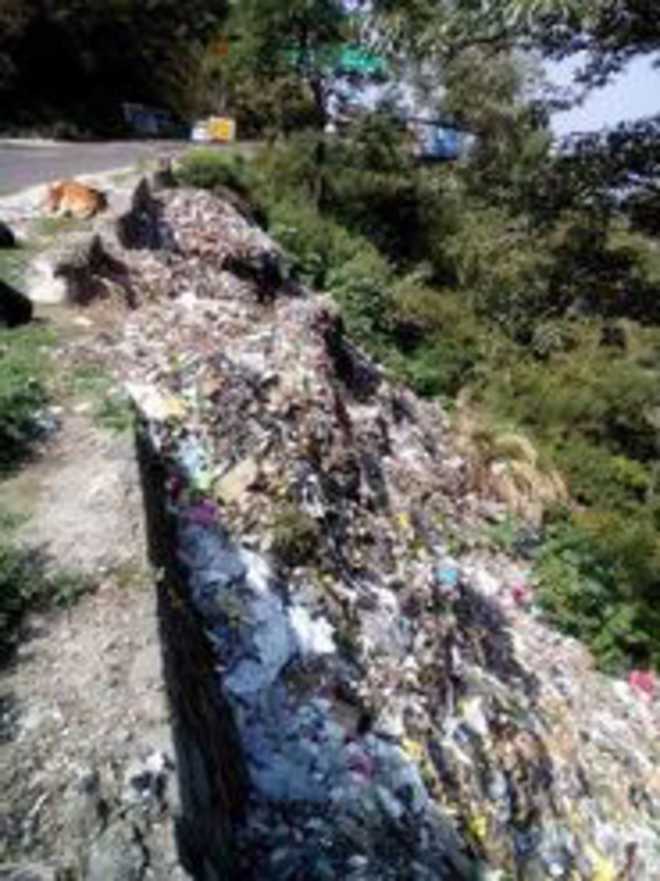 Ravinder Sood
Palampur, January 11
The recently inaugurated garbage treatment plant in Palampur has failed to solve its purpose.
Chief Minister Virbhadra Singh inaugurated the treatment plant in November and announced that it would cater to the needs of entire Palampur and collect and treat garbage of adjoining satellite areas also.
However, even after two months, no efforts have been made to collect garbage from the satellite areas. A number of panchayat pardhans and NGOs have approached the municipal council for collecting garbage from the panchayat areas also, but the officials have expressed their inability since the areas do not fall in the jurisdiction of the council. The officials also claimed that the pits of the plant have no capacity to store garbage other than that of the municipal areas.
Inquiries made by The Tribune revealed that the plant was obsolete and outdated. It was designed 10 years ago and lacked the latest technology. The plant has been functioning on the basis of century-old pit technology which is not used anymore. Under this technology, garbage is stored in different pits and destroyed through chemicals which were resulting in large-scale pollution in the area.
There was no provision for the treatment of garbage in this plant mechanically. Besides, there was no provision for segregation of hazardous and non-hazardous waste in this plant.
Official sources said expenses of over Rs 1 crore were incurred on the installation of this plant.
Meanwhile, disposal and treatment of garbage has become a big issue here. Heaps of garbage, emitting foul smell, can be seen in all parts of the town. Dozens of housing colonies have come up in the periphery of the town in the past few years but these lack basic amenities such as roads, sewerage, garbage disposal, street lights etc. Prices of land have touched new highs but the Urban Development Department is unconcerned with the situation.
Various NGOs, social bodies and members of senior citizen councils have time and again appealed to the state government to save the town from turning into a slum but till date all the government agencies have taken no action in this regard.