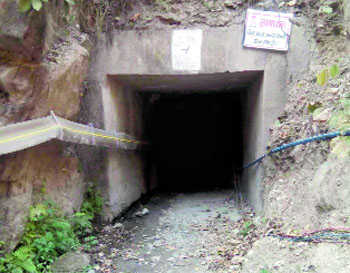 BD Kasniyal
Pithoragarh, February 27
Proposed in 1981 but proceeded at a slow pace following Maoists' anti-India tirade in Nepal, the work on the Indo-Nepal project at Pancheshwar in Champawat district is likely to be sped up.
Nepal had rejected the DPR complied by Water and Power Consultancy Services, New Delhi on the construction of the project. But the neighbour is ready to work towards preparation of the final DPR and is willing towards the completion of the Pancheshwar project," said Mahendra Bahadur Gurung, a Nepal government official and CEO of the project.
The Union Water Resources Ministry Secretary, who visited Pancheshwar site, today said except the relief and rehabilitation survey of the oustees in India and Nepal, almost all surveys had been completed and agreed upon by both governments.
"The final DPR of the project, after the state government assesses the relief and rehabilitation needs of 24 Indian villages coming under the project on the Indian side, will be sent to Nepal for the final approval. After the approval, the work will started on the project," said Amarjit Singh, the Union Secretary.
According to Union Water Resources Ministry sources, the 5,040 megawatt project on the Kali river will be able to irrigate over 4 lakh hectares in India and Nepal.
"While Pancheshwar Dam will generate over 4,800 megawatts, the second phase of the dam at Rupaligar will have 240 megawatts of electricity generation capacity," said the secretary.
According to sources, over 30,000 population of 24 villages in India and 11 villages in Nepal will be hit by the project. Over 2.7 lakh hectares of land in India and 1.7 lakh hectares land in Nepal will be submerged under the project water.
Meanwhile, the regional political outfit Uttarkhand Kranti Dal (UKD) said it would oppose the construction of the Pancheshwar project and chalk out a strategy to oppose the dam after the counting of votes in the state. "We have already been opposing big projects in the state due to fragile condition of Himalayan topography and pathetic problem of oustees," said Kashi Singh Airy, a senior UKD leader.
Top News
2 others eject safely I Debris strewn across miles I Sukhoi,...
Visit comes ahead of NSA chief's US tour
Union Ministers call it part of efforts to de-colonise, indi...