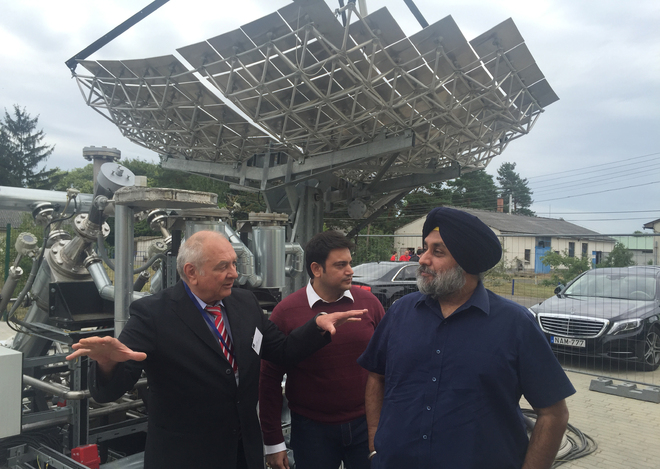 Tribune News Service
Chandigarh, July 31
Punjab Deputy Chief Minister Sukhbir Singh Badal today gave in principle approval for establishment of the first-of- its-kind renewable energy project in the world which will use industrial waste to generate power.
The Deputy CM gave the approval after a demonstration here during which scientists of Fakon Vallalkozasi KFT company showcased the new technology which uses scientific invention to heat sulphur using photovoltaic cells to produce power.
Fakon Vallalkozasi managing director Laszlo Pakh assured the Deputy CM that it would install a 1 MW renewable energy plant within six months. He said the project would usher in a new revolution in the renewable energy business in Punjab.
Pakh said the project consisted of a self-moving solar dish along with a turbine and other parts. He said industrial sulphur was heated using sun rays to change its character and produce steam which ran a turbine and generated power. He said this innovation had 40 to 70 per cent efficiency. "Nowhere else in the world does any
system generate an efficiency of more than 25 per cent," he added.