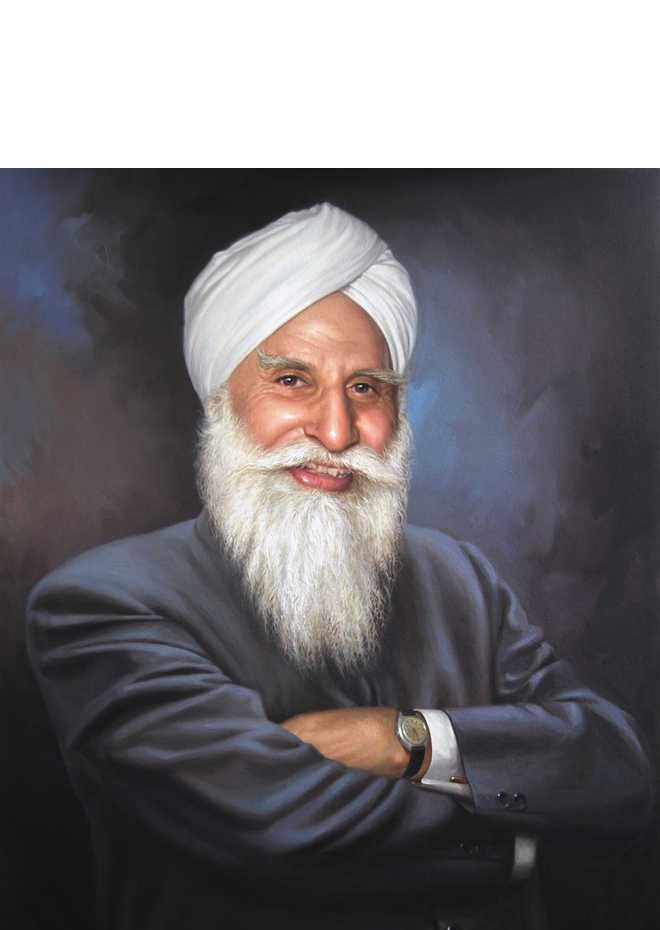 Vishav Bharti
Kaav de aakaash di je shudh hawa tu manani,
Taan leaderi de toyian di chhod mitti shanani
(If you wish to enjoy the pure breeze of verse,
Then you must stop playing in the muddy pits of politics…)
The verse brings out the raging conflict in the heart of the poet and politician Gurmukh Singh Musafir. Ultimately, the poet prevailed upon the politician. He wore several hats — of a freedom fighter, Jathedar of Akal Takht, Member of Parliament, Chief Minister and Sahitya Akademi Award winner. One is not sure about Musafir's place as a politician in history, but he lives on even decades after his death as a poet and short story writer.
It seems he knew about his real abilities. When he was serving as the Chief Minister, he would proudly say that he was not a politician but a writer, and it were his circumstances that made him a politician. He entered the Punjabi literary world just after the Jallianwala Bagh massacre — he would weave poems around the Akali resistance to liberate gurdwaras.
Recalling Musafir's contribution to short stories, Kartar Singh Duggal noted that it was challenging to cut teeth as a writer during that time as Nanak Singh had already penned his classic Taash de Patte, Gurbaksh Singh's Ann Vihayi Maan (Unmarried Mother) and Sujan Singh's Raseela had become a cult. Saadat Hasan Manto and Rajinder Singh Bedi were doing wonders, too.
Punjabi literary critic Raghbir Singh Sirjana says there's no doubt that Musafir was competing with his contemporaries. Like the work of his comrade Heera Singh Dard, a large body of his poems and short stories were weaved around the freedom struggle. "From the 1920s, he himself was part of the national movement. The days in prison shaped his literature. We proudly place his poems under the sub-genre bandi jiwan di kavita," he says.
Musafir's short story Baaghi Di Dhi (Daughter of the Rebel), a tale of a rebel couple that was arrested during the freedom struggle, following which their ailing daughter was left behind, is considered a classic now. Eminent writer Mulk Raj Anand, who was a close friend of Musafir, wrote to him: "You intensified the emotions of all of us, and instilled energies into yourself and others. You were, therefore, the new kind of poet, like Lorca, Neruda and Faiz who believed in the solidarity of human beings, in the struggle for life and more life."
Gurbhajan Gill, former president of the Punjabi Sahit Akademi, Ludhiana, who had the chance of sharing stage with Musafir at one of the kavi darbars, says he was a unique man. "Perhaps he was the only man who served as a Jathedar of Akal Takht, an active politician and a litterateur too. Not only as a poet or writer, he also deserves credit for launching a scholar like Sant Singh Sekhon with his literary magazine Prabhat," Gill says.
Had Musafir not been a politician, says Gill, he would perhaps have been one of the best Punjabi writers. And his work proves Gill is not off the mark.