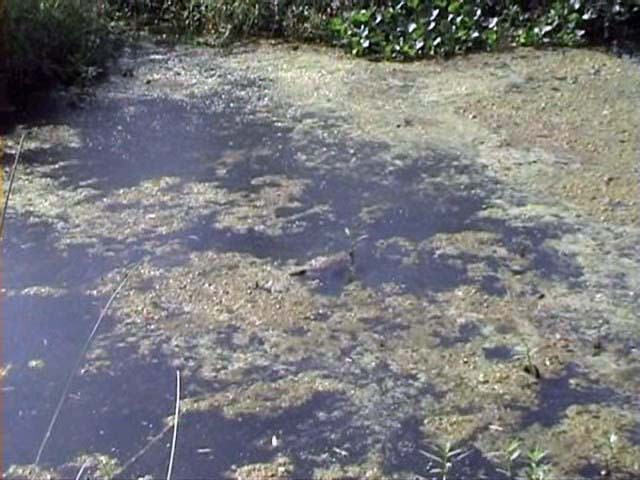 Aman Sood
Tribune News Service
Patiala, September 21
The tanneries in Kasur in Pakistan, where the world-famous handmade "Kasuri jutti" is made, is spreading pollution across the border in Punjab. The tanneries are dumping tonnes of hazardous chemicals into a Sutlej tributary that flows into India. This is causing serious health problems for the residents of villages in Ferozepur.
Perturbed, the state government has decided to bring the matter to the notice of the Centre in order to seek a permanent solution to the problem.
Following some complaints from nearby villagers and the Irrigation Department, Punjab Pollution Control Board (PPCB) officials collected water samples and sent these for chemical examination.
"The Irrigation Department has brought to our notice about the spread of skin disease among local residents and the cattle. We will write to the Centre if the report from the lab is positive," said Babu Ram, member secretary, PPCB.
Over 200 Kasur tanneries dump toxic substances, including mercury, lead and chromium into the Sutlej tributary. This water is used to irrigate crops, thereby entering the food chain. The health hazard is serious as the industry in Kasur is growing.
"My two cousins suffer from skin allergy and doctors have told them that water containing chemicals could have caused it," said Palwinder Singh of Mandot.
He further said villagers alongside the border had unanimously decided not to allow anyone, including cattle, to go near the water flowing across the border from Pakistan. "The water is usually black and has a pungent odour," he said
Khirchewal residents said they had spotted dead fishes in the water many times. They said the officials had taken water samples several times, but to no avail.
Ramji Dass, PPCB XEN, said there wasn't much they could do since the industry was situated in Pakistan. He said the Irrigation Department was equipped to deal with the matter.
Jaskaran Sandhu, a retired Irrigation Department Chief Engineer, who went to Pakistan in 2010 to discuss this issue, said in 1996, the Pakistan Government signed an agreement with the United Nations Development Programme and the UN Industrial Development Organisation to launch the Kasur Tannery Pollution Control Project.
Jaskaran Sandhu said, "The governments need to be serious to tackle the issue. Only a small nullah enters Pakistan from India and then reenters India near Ferozepur. Pakistan blames India for polluting it, while we blame Kasur tanneries. Regular sampling from the inlet and outlet is the need of the hour."
Top News
Isaac Herzog seeks India's help in release of hostages held ...
TMC MP can be expelled only if the House votes in favour of ...
PM Netanyahu says Hamas did not release all women hostages a...
The decision amounts to creating a parallel jurisdiction, ta...
Prime Minister says Green Credits Initiative surpasses comme...