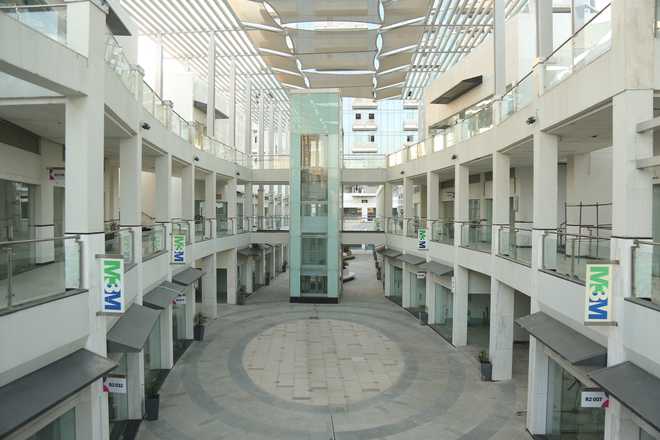 M3M Group started handing over the possessions at its M3M Cosmopolitan project earlier this week. The commercial space situated at Sector 66, Gurgaon has 350 units for retail, F&B and offices. Congratulating the owners on the occasion Pankaj Bansal, Director M3M Group said,"Our association does not end here, we look forward to assist you in taking this venture forward. We are assigning a dedicated and a core team to help you get the best in business. A beginning has been made, let's together take it to unique heights." M3M Cosmopolitan offers a Los Angeles-like unique architectural plan with heat resistant glass, terrace restaurants, rich landscapes and a well-lit LED complex. It has micro climate control through shading devices and misting facilities in the walkways to provide a comfortable environment. It has F&B hotspots, with opulent landscaping, offering a delightful dining and shopping experience to people. M3M Group will be ready with a host of residential projects, which would be delivered in next six months. With an approximate two million man hours per month, an overall investment of over Rs 3,000 crore and 13 million square feet of area under construction, the group is on a delivery spree and is focusing on giving possession of an approximate 2,000 units (7.5 million square feet) in five of its projects over the next six months. M3M has a total of 18 projects at different stages of development; of these 11 are residential projects and 7 commercial projects.The Group owns a huge land bank in prominent locations of Gurgaon, which it plans to develop in a phased manner.
Emerald Hills customers get possession
Emaar India has commenced the handing over of the first phase of its integrated township project Emerald Hills to customers for interior fitting-out work. The company has issued the intent letters for possession to 413 homebuyers in the project, located in Sector-65, Gurgaon on the Golf Course Extension Road.
The company had recently received Occupancy Certificates for these units, which comprise Emerald Hills Floors, Emerald Floors Select and Spanish Villas located in Ivory, Jemma and Topaz sectors of the Emerald Hills township. Prior to this, Emaar India had offered 150 plots for possession to its customers in the project.
Speaking on the occasion Ashish Jerath, Head-Sales, Emaar India said, "Emaar India is relentlessly working towards completion and delivery of its projects. Being one of the largest real estate developers in Gurgaon, the series of deliveries which have been made recently, and the upcoming handovers over the next 6 months, are already adding to the cheer of the market".
Emaar India has fast tracked all its ongoing projects in Gurgaon region besides The Avenues and The Grace in Chennai region. At present almost 8000 labourers are working at various sites of the developer, and the company aims to increase this workforce to five figures in the next three months at various projects including Palm Hills, Palm Garden and The Palm Drive in Gurgaon.
— Based on information provided by the developers