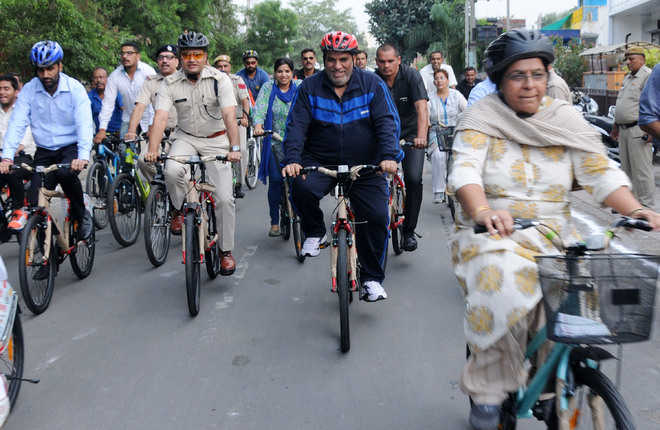 Tribune News Service
Karnal, June 22
Transport Minister Krishan Lal Panwar today inaugurated public bicycle sharing stand to encourage the use eco-friendly mode of transportation.
The bicycle sharing stand will be operated under the PPP mode by the MC in collaboration with a private firm — Pioneer Advertisers. The bicycles, including the docking stations, have been provided by the company.
The minister welcomed the move and exhorted people to use bicycles for physical fitness and reducing pollution.
Sumedha Kataria, commissioner, MC, said six of the 10 docking stations planned in the first phase would become functional soon.
A membership fee of Rs 100 can be paid to get a Radio Frequency Identity Card (RFIC), which entitles the person to ride a bicycle for an hour.
After one hour, a nominal fee of Rs 5 per hour will be charged, which will be deducted from 'sanjhi cycle wallet', she maintained.