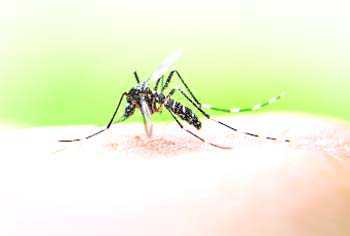 Vishav Bharti
Tribune News Service
Chandigarh, October 20
Punjab's Local Bodies Department had been using the wrong insecticide to tackle dengue, depending on deltamethrin for fogging (hot vapours used to carry the spray and keep it airborne; done outdoors) whereas it is actually meant for spraying (applying insecticides on walls/roofs to kill mosquitoes), say sources.
Alarmed by the sharp rise in dengue cases in Mohali, the department approached the state health authorities, seeking advice on the insecticide to be used. It was told that deltamethrin was not meant for fogging and neither had it been recommended under the National Vector Control Programme.
(Follow The Tribune on Facebook; and Twitter @thetribunechd)
Under the programme, only insecticides cyphenothrin and pyrethrum — found best suited to Indian conditions after field trials — are recommended.
Sources say various civic bodies were using the same dose of deltamethrin — 400 gm for 10 litres of water — for fogging whereas it is meant for spraying. Therefore, mosquito breeding could not be checked effectively.
"Deltamethrin, used for indoor spraying, is more effective for malaria. But cyphenothrin and pyrethrum can be used for spraying and fogging," said Dr Rakesh Sehgal, Department of Parasitology, PGI.
Satish Chandra, Additional Chief Secretary, Local Bodies, said the matter was brought to his notice last month and "we immediately directed the local bodies to use the recommended insecticides".