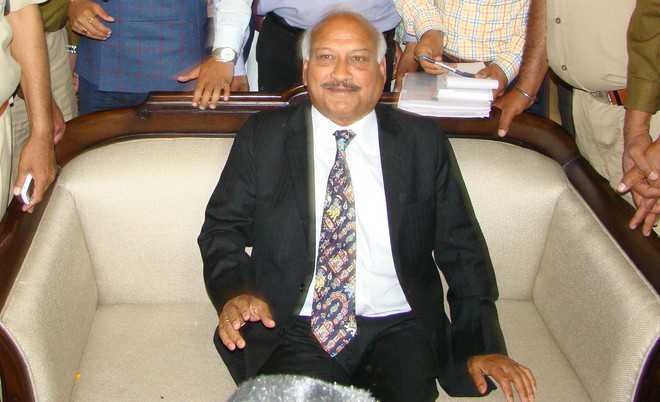 Tribune News Service
Chandigarh, April 23
The Punjab Government has framed a comprehensive policy to check the low number of girls born per 1,000 boys by ensuring proper implementation of the ban on pre-diagnostic tests.
The Health Department has issued instructions by which all ultrasound centres would be put under 24x7 online surveillance while the police verification of doctors and other staff posted at such centres has been made mandatory.
(Follow The Tribune on Facebook; and Twitter @thetribunechd)
Announcing this, Health Minister Brahm Mohindra said it is a matter of concern that the sex ratio of the state had not improved as per the set targets.
He said the Punjab Government had considered the ever decreasing sex ratio as a serious blot on the face of the state. He said the Health Department had decided to launch a consistent campaign to enforce the Pre Conception (PC) and Pre Natal Diagnostic Test (PNDT) Act with an iron hand.
He said instructions down the line to the all and sundry in health paraphernalia of the state had been issued by which it had been made clear that any laxity in any reported case of female foeticide and in pre-diagnostic tests would be considered criminal conspiracy on the part of the erring.
The Health Minister said though the Punjab Government had announced an award of Rs 1 lakh to anyone giving information about the violation of the PC and PNDT Act, the fact remained that the Health Department had not been adequately receiving information and complaint beforehand, adding that such a sordid state of affairs in the health department is a clear indication that the previous government had done nothing to implement the PC and PNDT Act.
The minister said the Police Department had been asked to fully cooperate with the Health Department to ensure the compliance of the Act. "Role of Punjab Police is crucial and sensitive in the identification of these ultrasound centres and eventually making surprise raids in such centres in association with the officials of Health Department." he said.
Top Stories