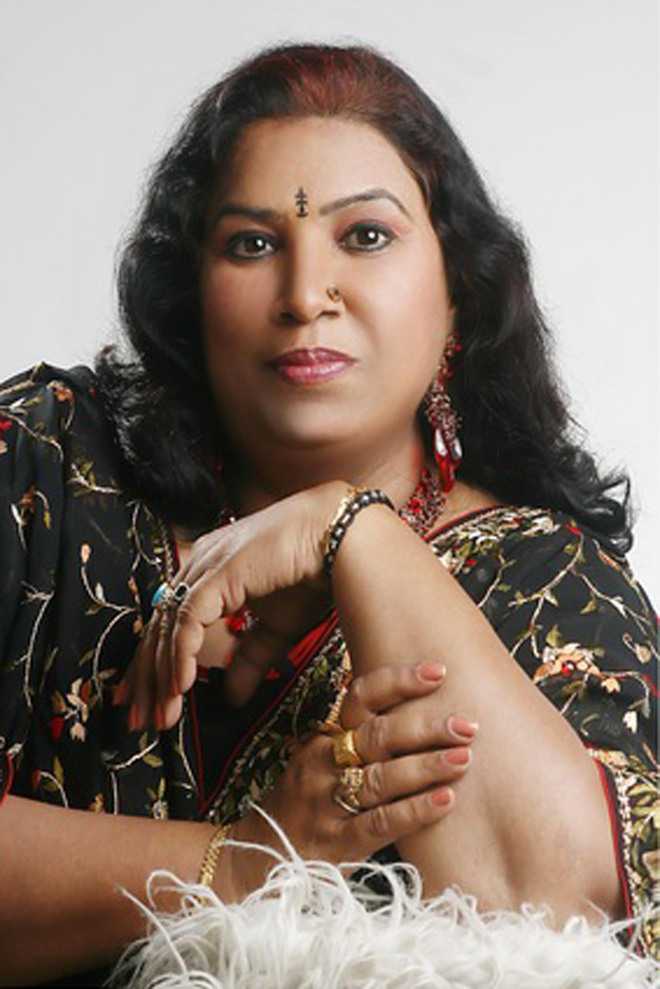 Sanjeev Singh Bariana
Tribune News Service
Bathinda, January 17
The inimitable classic "Dil roya te akhh bhar aayi" from the film "Kuch Kuch Hota hai", rendered by Manpreet Akhtar, is what she left in her legacy for her family, fans and fellow artistes when she died today. Aged 52, Akhtar died after she suffered a heart attack coupled with a brain haemorrhage at 12.30 am at her home in Patiala.
Belonging to a legendary family of Punjabi singers, Manpreet Akhtar is survived by two sons — Naved Akhtar and Lavid Akhtar, both singers.
Her father Keere Khan Shaukin and her maternal uncle Sabar Hussain Sabar were considered the pillars of Punjabi gayaki. Her brother Dilshad Akhtar, who was an acclaimed singer, was shot dead in 1995.
Manpreet Akhtar and her brother Gurranditta, also a singer, tutored under Pandit Krishan Kant of Barjindra Government College, Faridkot. Both did not take up singing as a profession. Gurranditta joined the Food Corporation of India while Manpreet Akhtar joined Jawahar Navodaya Vidyalaya before shifting to a government school in Patiala.
Gurbhajan Gill, a former president of the Punjabi Sahit Akademi, said: "After the death of Dilshad Akhtar in 1995, fellow singers, including Sardool Sikander and Mohd Sadique, persuaded her to come forward and keep the family tradition alive. She started with small functions. Coincidently, the first song she sang on stage, which was originally rendered by her brother Dilshad, spoke about the reality of death "Aakhe lagg ni man tu fakkaran de kehne, zindagi de deeve sada balde nahin rehne."
Punjabi singer Pammi Bai said: "We grew up together listening to her father Shaukeen sahib who weaved a magic in his voice. We virtually forced her to come ahead and sing to keep her family tradition alive. Manpreet Akhtar did not follow the line of popular singers at all. She went for functions usually organised by the North Zone Cultural Centre and on special functions at residences of the Chief Minister and Governor. She also performed at weddings".
Belonging to a legendary family of Punjabi singers, Manpreet Akhtar is survived by two sons - Naved Akhtar and Lavid Akhtar, both singers
Her father Keere Khan Shaukin and her maternal uncle Sabar Hussain Sabar were considered the pillars of Punjabi gayaki
Her singer brother Dilshad Akhtar was shot dead in 1995
Initially, she didn't take up singing as a profession
After Dilshad's death, fellow singers, persuaded Manpreet to come forward and keep the family tradition alive