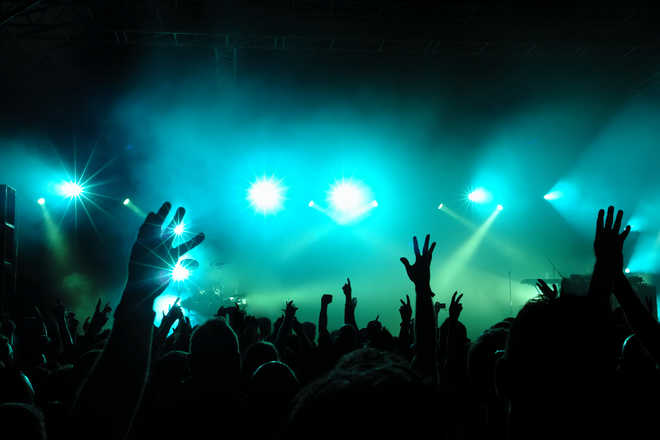 Syed Saad Ahmed
The year is 1990. An electrical engineer from Lucknow quits his job to move to Bombay with dreams of becoming 'Kishore Kumar'. Two years later, he sings about walking into a five-star hotel and ordering "Thanda, thanda paani", and punctuates it with swift rhyming interludes. The album goes on to sell five million copies. Baba Sehgal comes to be the first Indian rapper.
The year is 2015. A former advertising professional adapts an American chartbuster into a protest song against environmental depredations of Unilever in Kodaikanal. The video goes viral, clocking over four million views on YouTube. The attention it garners eventually induces the corporation to compensate 591 former workers affected by mercury poisoning. Twentythree years after India's first hit rap song, Sofia Ashraf and Vettiver Collective's Kodaikanal Won't harks back to the roots of rap music. While hip-hop is often associated with sex, profanity and money, it has also been a significant agent of political expression and subversion.
"Rap's potential for political advocacy stems from the function of its predecessors, African-American rhyming games," writes Becky Blanchard in the essay The Social Significance of Rap & Hip-Hop Culture. "Rhyming games encoded race relations between African-American slaves and their white masters in a way that allowed them to pass the scrutiny of suspicious overseers and use their creative intellect to provide inspiration and entertainment."
In the 1990s, hip-hop acts such as Tupac Shakur, Public Enemy, and Lauryn Hill weaved their disenchantment with the status quo into their lyrics, a tradition that has continued with artistes like Kendrick Lamar, Rapsody and Childish Gambino. Indian rappers, too, have also embraced political messages in their music. From Kashmir to Kerala and Meghalaya to Maharashtra, musicians are singing in a diversity of styles and languages.
With the buzz around Gully Boy's release, political rap has become mainstream Bollywood fare. The movie is based on the life of Divine (Vivian Fernandes) and Naezy (Naved Shaikh), who grew up in the slums of Mumbai.
As in the ghettos of the USA, political rap first took shape in conflict zones in India. In 2010, Kashmir's Roushan Illahi, popular by his stage name MC Kash, burst on the scene with I Protest. With a powerful refrain and an unabashed account of the horrors of life in his homeland, it became a definitive protest anthem. The most chilling part of the track is where he recites the names of 65 civilians and protesters who were killed in the 2010 unrest.
"Kash took to hip-hop… to paint a picture of his streets and give a voice to his people, both of which have been misrepresented by petty politics and a biased media," reads his bio on his now-defunct website. However, raising his voice came with a heavy price. The police raided the studio where he recorded the song. In 2016, he claimed that the Bengaluru police threatened him during a performance. Despite the intimidation, Kash continues to make music.
"I am the daughter of Baba Sahib, who wrote the Constitution," might seem an unlikely choice of lyrics for a state where hip-hop is usually about booze and babes. But it is these melodies that have made Jalandhar's Ginni Mahi, a youth icon in Punjab. The 20-year-old's songs celebrate the importance of fighting for one's rights and her inspirations, BR Ambedkar and Guru Ravidas.
While Ginni refuses to be boxed as a 'Dalit singer', many artistes use rap to assert their roots and celebrate their identity. Chandan Rai Yadav, who goes by the stage name Gangster Yadav, harps on his caste, Bhojpuri dialect and Bihar, the state where he was born, in his songs. In multiple tracks, he has crowned himself as the Bhojpuri rap ka badshah (king of Bhojpuri music). The millions of views and the laudatory comments on his YouTube channel show a huge demand for rap in regional registers that highlight local themes and aspirations. Such has been the popularity of Bhojpuri rap that even Punjabi singer Ammy Kang jumped into the fray with a song in the dialect, "Pyaar kare car mein."For all its messaging, can music foment change?
"If rap gives a voice to the voiceless," writes Falk Schacht in Deutsche Welle, "its first goal is achieved when that voice is heard... And that's the good thing about political rap — even bad political rap: it agitates and motivates… And there's always hope that it can sow the seeds for a solution." MC Altaf, one of the 'gully boys' from Dharavi, sums it up, "They ask me what rap is. Just a medium to take my voice to the people."
Voices of Dissent
Divine and Naezy have become household names after the release of Gully Boy. Like them, there are talented rappers across India who are using their voice to amplify political issues:
The Casteless Collective, Tamil Nadu
Established by director Pa Ranjith, the Casteless Collective consists of 19 artistes from the Dalit community. They ingeniously meld rap and rock with gaana, a folk music genre from Tamil Nadu. Their songs address issues such as reservation and honour killings and celebrate Periyar and Ambedkar's radical legacies.
Khasi Bloodz, Meghalaya
Founded in 2009 by Lamonte, D-Bok and Big Ri, Khasi Bloodz belts out bars in English and Khasi. While not overtly political, they occasionally address social problems and
do not refrain from taking pot shots at mainstream rappers Honey Singh and Krsna. Kingdom Culture, Symphonic Movement and Mawlai Emcee are other prominent hip hop acts in the state.
Street Academics, Kerala
Formed in 1999 in Palakkad, the six-member group has experimented with a variety of genres — folk, jazz, grime and soul — along with hip hop. Their oeuvre explores philosophical and political themes in Malayalam, Tamil and English.
Sumeet Samos, Odisha
Hailing from Tentulipadar village of the Koraput district, Odisha, Sumeet infuses his lived experiences of caste discrimination into his music.
He raps in English, Hindi and Odia. With impeccable flow and hard-hitting lyrics, Sumeet turns anger into an art form.