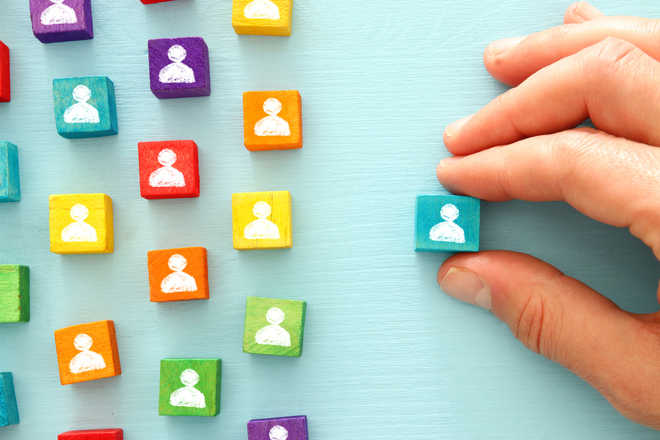 Sanjay Arora
When you are in your Class X, getting into the right 'stream' seems to be the best way for getting a job in the future. When you reach Class XII, then it changes to getting into the right 'college'. When you are in the college, everybody, including the family and teachers, tell you that the best way to land your dream job is get good 'grades'.
But when employers recently named the most important elements in hiring a recent graduate, college reputation, grades, and even the course finished at the bottom of the list. At the top, according to the Chronicle of Higher Education, were experiences outside of academics: Internships, jobs, volunteering, and extracurriculars. It starts to make sense when you actually begin working. Navigating the work environment and doing a good job requires working with different people, demonstrating initiative, critical thinking and learning fast.
Stock up on soft skills
Hiring managers are looking for applicants who demonstrate soft skills such as communication, teamwork, and leadership, according to a survey by Pay Scale. Organisations are also looking at experiences outside of academics such as internships, jobs, volunteering, and extracurriculars. Ironical, but 'experience' is a crucial attribute that employers want even for students who are yet to work full-time.
These are important for preparing an individual for what lies ahead in the work environment and making them better-rounded. What organisations are looking for are the early signs of leadership traits, which become the bedrock for growth along the career ladder. A recruiter in Google will tell you that they look for 'Googliness' in their hires described as a mix of passion, drive and creativity.
It is similar to buying a house! Are technical specifications such as size of the house, name of the builder sufficient to make a decision? Not really, other aspects are considered like is the neighbourhood friendly or can you sit in the balcony in the mornings and enjoy a good view or how much the value of the property will appreciate?
The internship edge
It is equally important to do an internship before applying for a job. You need to get the hands-on experience that would be a key-point during an interview. At the same time, during the studies, students may feel overwhelmed with coursework, sports, or co-curricular activities that may keep them extremely busy while leaving no time to think of doing an internship or a job. Many students may also feel that they are caught in a bind because they can only find unpaid internships in their field.
Internships are also a way to get your feet wet and find out if a specific field is something you could see yourself doing full-time. In the last decade or so, not only have the organisations expanded their criteria for hiring from campuses, their selection processes have also changed.
As jobs become more automated, soft skills and experiences have become all the more relevant. Keywords in resumes have moved beyond functional skills and scholarships to volunteering experiences, projects and internships. Traditional interviewing methods are being replaced by online soft skill and psychometric assessments that measure traits like teamwork and curiosity and give a more holistic picture of candidates earlier in the process.
As Prof M S Rao mentions in his book Vision 2030: One Million Global Leaders, your hard skills may help you acquire (one-time) employment but your soft skills ensure your (lifetime) employability.
Professional attitude
Professionalism is a soft skill that will set you up for success in any field. It acts as the driving force that pushes you to advance in your career. Some key skills that demonstrate your professionalism are self-motivation, work ethic, and resilience. Employees who are very professional are continuously working to improve themselves and their job performance. They are skilled in time management and organisation. They also possess the skills needed to overcome common challenges, such as patience and stress management.
Some accomplishments that demonstrate your professionalism, include consistently finishing projects ahead of schedule, exceeding the projections for a campaign, demonstrating attention to detail and catching minute errors early in the production process, taking the initiative to go above and beyond what was assigned.
Communication quotient
Effective Communication skills play a crucial role in honing one's personality. Communication helps individuals to express themselves in the most convincing way. Your thoughts, feelings and knowledge should be passed on in the most desirable manner and effective communication skills help you in the same. Not all people are blessed with excellent communication skills; they acquire the same with time and practice. People with great communication skills tend to have a better and impressive personality than those who have problems in communicating as interacting with others is not a challenge for them.
Top News
Bills were passed after more than six hours of debate spanni...
Among the 10 who put in their papers are nine Lok Sabha MPs,...
Resignation of Union ministers also revived speculation of r...
The withdrawal of statement by MP Senthil came when the Hous...
The Punjab DGP office had written a letter to Rajashthan Pol...