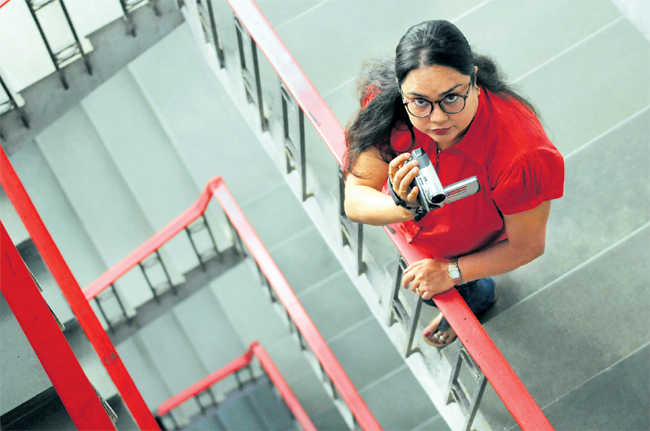 What do you know of a private detective — someone slouched inside a car seat, peering through his binoculars? Wrong. Here it is: as technology advances, his binoculars have been replaced with modern state-of-the art gadgets like a looking glass camera or a wall-contact microphone.
Private detectives are being hired for as diverse fields as pre-marriage scrutiny, post-marital discords, cyber crime, tracking molesters and vetting high-profile corporate jobs. Their surveillance gadgets help them watch someone from a distance and easily listen in on private conversations without being noticed.
Private detectives do not want to talk about the ethics of their job. Delhi-based Bhavna Paliwal, a woman detective, knows her boundaries; she might knowingly cross them once a while, though. "A private detective can videotape anything that can be seen publicly like a couple kissing in public, holding hands or making love in a car. At the same time, audio-taping as a mode of investigation doesn't hold up as a strong evidence."
And then there are hidden cameras in homes! "Most detectives avoid this mode, though some can go to any extent for their client because they know that the court may not question them on 'the methods of sourcing evidence," says Paliwal.
Here's a sneak peek into their surveillance world:
Caught in the web
If you spend too much on your phone, watch out, someone could use software like MobiStealth to monitor your location! Most detectives use this to listen in on phone calls through web interface. The software allows you to read text messages and web history of the person in doubt.
Talking walls
A wall contact microphone is the latest gadget on the block. By just pressing the device against the wall, you can listen through it clearly. The device is highly sensitive and offers complete voice clarity.
You are being tracked
An iTrail GPS Logger provides detailed travel history of the person once it is connected to the computer. It is so small that it can be hidden in a car or bag. The device also provides 3D views and satellite street view.
I can see you
While iphones are slightly difficult to track, the Android ones are easier to break into, which is why many detectives suggest their clients to use apps like PhoneSherrif and Flexi Spy on the mobile of the person in doubt. This software sends all the information of the phone activities to the detective who is monitoring them online.
Watch out
Motion activated hidden cameras that capture footage by motion detection, convert video cameras set up in car, keychain, ball cap, normal looking glass, hair dryers and soap cases to name a few have a built-in camera to detect motion and body heat, which enables to record both audio and video movements. Traffic counter is yet another gadget used for investigation; this gives information of cars that drive by a certain street corner.
Soft corner
A Cell Phone Spy USB SIM card reader allows the detective to view deleted texts messages from a cell phone. This USB SIM card reader software also lets you view the last ten numbers dialled, and also see all the deleted text messages stored on the SIM card.
Turn off computer
These days, people spend more time on Facebook, looking for lost friends than dealing with the existing ones. Well, detectives know this well which is why they use convert spy to record activity performed on computers, and retrieve information later. This type of monitoring equipment allows you to find out what other people are doing on your PC.
Legally yours
The big question is whether lawyers rely on private detectives to get them evidences irrespective of the fair and unfair means used to get them? Anurag Singh Tagra, advocate Punjab and Haryana High Court, Chandigarh, and co-opted member Vigilance Committee of Bar Council of Punjab and Haryana, has an answer. "As a lawyer I have many times taken assistance of professional detectives to gather evidences for my case and have achieved desired success. Many successful lawyers rely on the detectives not merely to gather evidences but also to gather together the facts to form a cohesive and logical picture of a given situation and present before the case and the same is being done at the drafting stage itself without waiting for the evidence stage during the trial."
A clause proposed to be inserted in the Private Detective Agencies (Regulation) Bill, 2007 would debar private detective agents (PDA) from interfering with the right to privacy of an individual, including tracking one's personal letters or electronic communication.
The PDAs will have to work as per a code of ethics and code of conduct to be laid down by the proposed regulatory authority, the Central Institution for PDA (CIPDA). These codes will govern the collection of information by the PDA, including its manner, methodology, timing, storage, retrieval, ownership and usage. The evidence furnished by a PDA will be like that of any private person called upon by the court to give evidence.