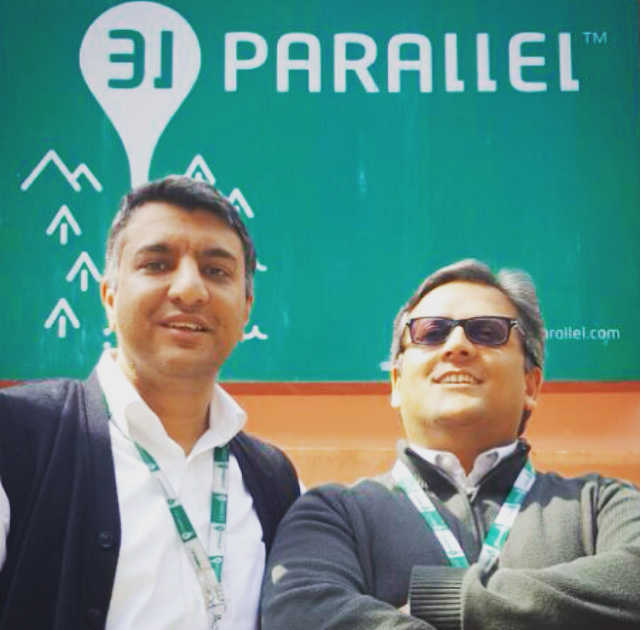 Swati Rai
Small-town aspirations are most often left unrequited due to lack of opportunities. Or to fulfill those, one has to migrate to a metro. Realising the bottlenecks, Karan Pal Singh Chauhan and Vivek Parmar took the plunge and decided to set up a BPO at Shimla. The venture generated employment for locals, many of whom were planning to settle away from home.
Considering that they started the company with four associates in an attic in Khalini, they have come a long way with two centers now and over 130 employees. A gender sensitive organisation, the BPO has 45 per cent women as employees. The name 31 Parallel is derived from Shimla's latitude 31°N. Karan had a thriving career as a corporate lawyer with India's premier law firms and has done masters in law from London. Vivek had worked in US for seven years but both of them had the urge to come back to the roots, hence the BPO. They realised that the silent mushrooming of Tier II and III cities as outsourcing hubs was a reality being witnessed in towns like Kochi, Jaipur and Chandigarh. They dreamt of Shimla as a part of the narrative.
(Follow The Tribune on Facebook; and Twitter @thetribunechd)
They envision the inclusive growth of their organisation. Vivek says, "Shimla always had a good talent pool, youngsters have been drawn from the neighboring hill towns and regions to feed the city's large government apparatus. But due to lack of opportunities in government and private sectors, youngsters started moving to the NCR and Chandigarh." If all goes well, the duo plans to open BPOs in Solan and Nahan. "Engineering and management institutes dot Himachal Pradesh but when it comes to corporate-like set ups, there are hardly any. We aim to provide such opportunities."
For those who want to replicate their business-plan, the founders have a suggestion, "Research and experience should ideally be the bedrock of a plan. Experience in the sector or the corporate world at large comes in handy, for both client and talent acquisitions."
Top News
Odisha government has issued helpline 06782-262286. The rail...
At least 50 people died and 350 were injured in a three-way ...
12837 Howrah-Puri Superfast Express, 12863 Howrah-Bengaluru ...
WFI chief demanded sexual favours in lieu of supplements and...
Said agitation will be intensified by holding panchayats acr...