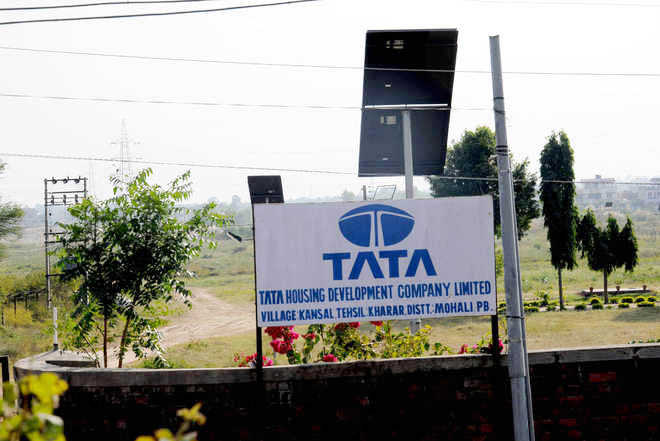 R Sedhuraman
Legal Correspondent
New Delhi, April 12
The Delhi High Court on Wednesday ruled that Tata Camelot's proposed high-rise township project in Greater Mohali falls in the catchment area of Chandigarh's Sukhna Lake.
The verdict has placed the project in jeopardy.
A Bench comprising Chief Justice G Rohini and Justice Rajiv Sahai Endlaw cancelled the clearances given to the project by the Punjab government and Nayagaon village panchayat, holding that these were not in consonance with environmental and town planning laws, rules and regulations.
(Follow The Tribune on Facebook; and Twitter @thetribunechd)
The Bench had reserved its judgment on October 9, 2015 after hearing marathon arguments by senior advocate PS Patwalia for the two PIL petitioners and senior advocate Gopal Subramanium for the company.
The high court asked the company to approach the Centre for fresh environmental and other clearances required for projects falling under the A category.
The PILs had been filed by the Sarin Memorial Legal Aid Foundation and advocate Alok Jagga, contending that though the project was located in Punjab it had disastrous consequences for the environment of Chandigarh, particularly the lake and the Sukhna Wildlife Sanctuary.
The petitioners were against the proposed construction of 1,794 residential flats with other necessary facilities in the eco-sensitive zone. The company agreed to "maintain status quo" till the disposal of the litigation.
The petitioners had gone to the Supreme Court challenging the Punjab and Haryana HC's August 21, 2013 order, green signalling the Tata project subject to the company getting all necessary clearances from the authorities concerned.
The apex court set aside this order and asked the Delhi HC to go into the issue afresh and decide if the controversial project was located in the lake's catchment area. The top court had transferred the case to Delhi in view of the surcharged atmosphere in the HC in Chandigarh.
Allowing the construction of 19 towers, comprising 7-28 floors, would prove to be catastrophic, the petitioners pleaded. The SC clarified that the status quo would apply to the company's applications for clearances.
In 2007, the Punjab government took a U-turn and started supporting the project, contending that it would not affect the lake or the wildlife sanctuary in the vicinity. The state's change of stand could be attributed to the fact that most of the politicians stood to gain from the project, the petitioners had argued.
The company had sought to justify its project, citing the High Court and Secretariat buildings in the vicinity, though both the buildings had come up before the man-made Sukhna Lake was set up in 1958.
Top News
Over 3,000 tourists from various parts of country reported t...
Third top leader of AAP nabbed by a central agency in a year...
Bench led by Justice Sanjay Kishan Kaul directs Centre to fu...
Indian javelin star threw 88.88m, a season's best, to clinch...
Agency alleged Kapoor received money for performing at the w...