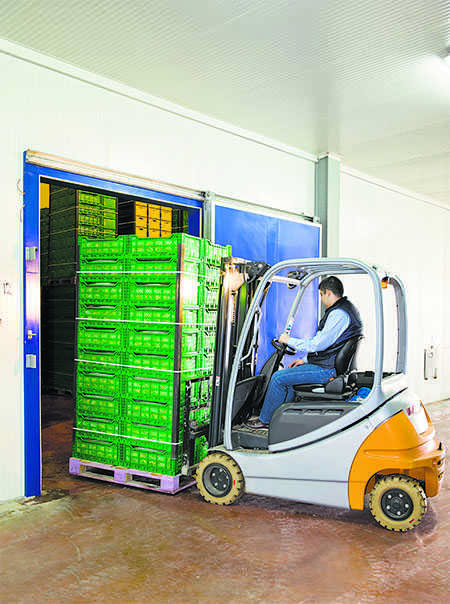 Neeraj Bhanot
Faculty, IIM-Amritsar
Cold stores in Punjab are flooded with old crops before the harvest. Lack of proper storage facilities would again force farmers to sell their produce in distress due to the glut. Undoubtedly, with rising farm output, there is a need to develop storage infrastructure and ancillary services so that farmers can hold the produce during the glut and sell it at an opportune time. In a country, where 30 per cent of farm produce is wasted, an efficient cold supply chain is a must.
An efficient cold chain is integral to the modern farm-to-fork value chain. An efficient cold chain system is developed by taking care of several crucial factors such as geographical coverage, end-to-end solutions, carbon footprint, costs, control and tracking systems.
Cold storages and infrastructure around cold chain in India have not evolved like developed economies. Punjab, one of the leading agrarian states, is not an exception. IIM-Amritsar had conducted a study of two leading cold storages in Amritsar as part of an academic exercise. Both had their own operational shortcomings.
The first cold storage involved farmers, wholesalers and FMCG firms as its stakeholders. Although the facility was fairly new, it could not be compared with any ultra-modern unit of international export standards. The management had, however, adopted some modern tools such as using solar power to run the plant, but other areas required attention. The second cold storage consumed high electricity, triggering cost concerns. In order to reduce costs, the facility had been using manual labour for tagging, which was, in fact, more time consuming and highly inefficient. The infrastructure flaws, combined with lack of coordination in the system, had almost crippled the facility.
These are classic examples of cold storages. Most of the facilities across the state lack proper air filtration and ammonia ventilation systems. Lack of innovation and tendency to cut initial capital costs have been the biggest roadblocks in the evolution of an efficient cold chain system in the state.
Punjab, with its agrarian economy, must invest to create public cold chain infrastructure. Public bodies should develop required infrastructure for agriculture as private investments in the area could be limited due to the high costs (around Rs 15-20 crore) and long break-even time.
A common problem that cold storages would face in Punjab is the prevalence of relatively high temperature compared to neighbouring Himachal Pradesh. The cooling cost increases with every degree of increase in temperature. Pre-cooling is one such ancillary service that can boost the quality of produce and monumentally increase the lifetime of agro products throughout the supply chain. This will increase the per quintal profit as farmers would be able to gain up to 30 per cent more price for quality products.
— With inputs from Aman Gandotra, Ramanathan RM, and Sachin Sadanandan, IIM-Amritsar