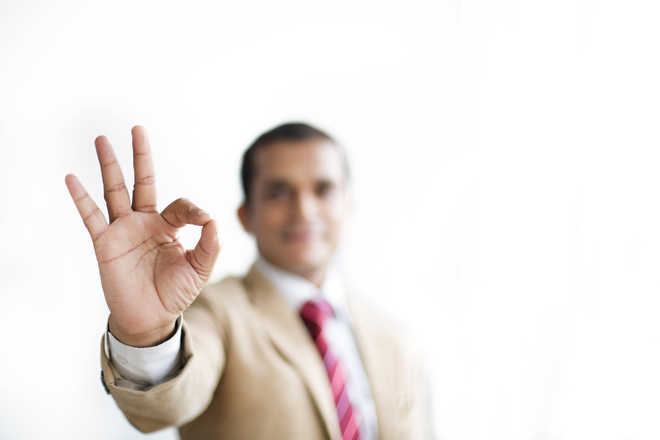 Swati Khatri
We live in the world of that perfect Instagram post, that perfect coffee, that perfect vacation and what not. And when it comes to one's profession, one doesn't think twice before deciding that all they want to put in, is a perfect effort.
Yes, it's always good to bring out the best in you. But what if this very idea of perfection makes you less productive? What if you take it too seriously that you work for endless hours on a project that could have been completed in less time?
To excel in your work is a good thing but remember that an incessant quest for perfection can cause more harm than good. Let's see how:
Perfection can lead to procrastination
The desire for perfection can lead to undue investment of time in unimportant tasks. If you have fallen in this 'perfection' trap, you will do and redo your work many times till you get the satisfaction of it being perfect. And most of the tasks have deadlines. When these deadlines are not met it's not just that one task but other tasks associated with it also get delayed. Purabi Choudhury, HR Head, Ekodus Technologies Private Limited, a Subsidiary of Ekodus Inc. USA explains this as, "Such a delay might impact the general, 'Time- to- Market' of a product or idea. And any delay in the accomplishment of the end goal just beats the purpose of chasing perfection."
Can lead to loss of revenue
There can also be long term effects of an 'unhealthy' pursuit of perfection. If you are too rigid you may become uncomfortable to delegate work to your subordinates. Vikram Poddar, CEO of BoredRoom Comedy and India's 1st corporate comedian explains this as, "Being a perfectionist can stop you from delegating work to your subordinates as you would like to keep fixing things on your own. This way even your team may tend to get into the mode of constant slowing down, which, in turn, can effect their confidence and creativity." A slowdown of the team can result in loss of revenue as a whole. This may also cause undue stress in your work environment. And remember stress can lead to a lot of unproductive days.
Breaking out of the trap
You need to keep a tab on the time spent on unproductive perfection. Swati Bhargava, Co-Founder & CEO, CashKaro.com elucidates this as, "One can understand this with the example of an examination. No matter how well you might have prepared, if you are unable to finish the examination in time, you'll never achieve the result you are aiming for." Adding to this Rajeev Bhardwaj, Vice President, Human Resource, Sun Life Financial Asia Service Center states, "Analysing the task and getting to know if the extra effort given in the task is going to yield more output can be a great way to overcome this bottleneck".
If your thirst for perfection is preventing you from doing your work the right way, you need to remember that an imperfect something is always better than a perfect nothing.
It Can hinder your learning & creativity
Yes, you want to come across as someone who knows his job. But being rigid in your approach can hinder your learning curve. No one wants to make mistakes, but one should remember that making mistakes is a way to learn. Not all your work can be your best work. And if your mind is fixated upon bringing out the perfect output, your ability to come up with out of the box ideas will be limited. This won't just lead to a creative slow down but over the time you may also experience low levels of work satisfaction.
How to stay on course
Divide work in small tasks.

Remember everything can't be perfect.

Be ready to make mistakes.

Take regular breaks.

Manage time effectively.

Focus on what you did right, rather than what you did wrong.

Remember you are in control of your actions and not the result.

Imperfect something is always better than a perfect nothing.

Take out time to relax.
Your credibility may be affected
You may be trying to give your best but that doesn't mean the professionals around you, too, see it that way. Missing deadlines may make you come across as someone inefficient. Explaining the importance of deadlines Satanik Roy, Co-Founder, HyperXchange states, "Strategic deadlines are designed to help you move closer to goals every day, week and month in a way that keeps you experiencing small wins along the way, rather than simply painting a huge target, months away." One needs to understand that deadlines are designed to help one give quality output as a whole. And the only way to quality is to go one step at a time. Momentum is important in your work otherwise you may lose focus and spend time in unnecessary planning. To maintain that long term credibility, you won't want to come across as someone who is slow in achieving his/her goals, but as someone who is there and shows up with the work as and when required.
Top Stories