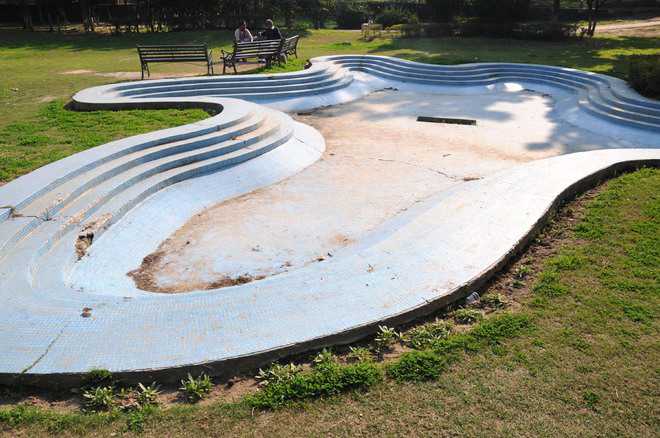 Tribune News Service
Ludhiana, December 26
After upgrading Rose Garden and Rakh Bagh, the Municipal Corporation authorities have now decided to bring improvements in the Leisure Valley as well.
If authorities are to be believed, nearly Rs 1.5 crore would be spent on the upgrade of Leisure Valley in the next few months. The estimates are being prepared by the officials to float tenders for the same.
Officiating Commissioner MC Ghanshyam Thori said the Rose Garden was given a new look and residents had appreciated the move. Rakh Bagh was handed over to the Hero Group for bringing improvement and the results were satisfying.
"Now, we want to focus on Leisure Valley. We want to increase the seating capacity there. Apart from that, speakers will be installed so that visitors can relax with mild music. New swings for kids are being brought. We are making provisions for more colouful lights during evening or at night. The Horticulture wing will be coming up with more plants. Putting interlocking tiles near the outer walls are also in the mind of the civic body. Besides, a cafeteria is also expected to be opened up in the Leisure Valley," Thori said.
The MC officials said tenders would be floated once the estimates were finalised. The rear side of Zone D office, where land from jhuggi-dwellers was vacated by the civic body 2-3 months ago, is also expected to be converted into a small public park.
"But it depends of the inflow of funds. If we get sufficient funds, the land will be converted into a green belt and swings will also be put up for kids," the official said.
Nitin, a college goer, said he was a regular visitor to the park as his house was nearby, but since it was not being maintained properly, residents had started looking for other options. "It is good that Leisure Valley, too, will be given a facelift," he said.