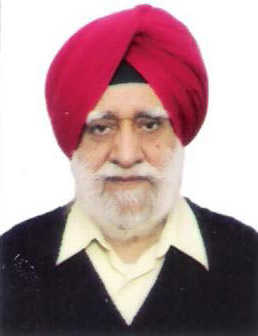 Sarbjit Dhaliwal
Tribune News Service
Chandigarh, April 9
What should set the alarm bells ringing for the state government is the increasing presence of uranium in the sub-soil water used for drinking and irrigation.
The average value of uranium in sub-soil water is 115 parts per billion (ppb) in the state. This means that the cancer risk of the entire state is 3.3 per 10,000 persons, said nuclear physicist Dr Hardev Singh Virk.
The average value of uranium is in the range of 2,109 ppb to 2,277 ppb in certain pockets of Hoshiarpur district against the permissible limit of 60 ppb or microgram per litre set by Bhabha Atomic Research Centre (BARC) and 15 ppb limit set by the World Health Organisation (WHO).
Dr Virk said his findings suggested that groundwater in more than one-third of the state was unfit for drinking if one was to go by the standards fixed by the WHO with regard to the presence of heavy metals in water.
"Toxic metals in water should make the government sit up," said Dr Virk, who has been working on toxic gases and metals and chemicals. He said the presence of uranium was found in about 200 habitations in Fazilka followed by Moga (180), Barnala (120), Sangrur (95), Patiala (85) and Tarn Taran (72).
"One of the reasons for the high incidence of cancer cases in the state is the presence of heavy metals in the sub-soil water used for drinking and irrigation. It has already been proved that these metals are finding a way in the food chain," the nuclear physicist said.
On the concentration of cadmium, "Patiala district has the highest number of habitations with cadmium overload," Dr Virk said, adding that the highest concentration of cadmium (0.22 ppm) was reported in groundwater of Marewal village in Ludhiana district. Mercury, chromium, arsenic and selenium have also been detected in groundwater in certain pockets.
About 60 per cent of the habitations where quality of water is affected by arsenic and selenium fall in Majha.
Environmentalist Baba Balbir Singh Seechewal said the government should give priority to provide people with safe drinking water. "Many people have become victim of cancer and other killer diseases such as hepatitis because of the presence of toxic substances in water," he added.
Top News
Odisha government has issued helpline 06782-262286. The rail...
At least 50 people died and 350 were injured in a three-way ...
12837 Howrah-Puri Superfast Express, 12863 Howrah-Bengaluru ...
Estimated strength of these six teams is more than 240 perso...
WFI chief demanded sexual favours in lieu of supplements and...