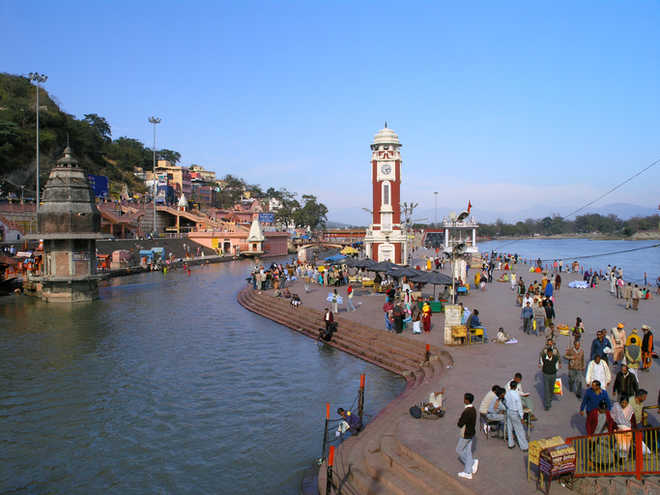 Nainital, March 20
In a landmark judgment, the Uttarakhand High Court on Monday accorded the status of "living human entities" to the Ganga and Yamuna, two of India's most sacred rivers.
(Follow The Tribune on Facebook; and Twitter @thetribunechd)
Exercising extraordinary jurisdiction vested in the court, a division bench of Justices Rajeev Sharma and Alok Singh of the High Court said, "Holy rivers Ganga and Yamuna have been declared to be treated as a living human entities."
Agreeing with advocate MC Pant, the court cited the example of river Whanganui in New Zealand which has been given such status.
Giving the "legal status" of living humans to the holy rivers, the court ordered that the Director, Namami Gange project for cleaning and rejuvenating the river, the Chief Secretary and the Advocate General of Uttarakhand will act as the "legal parents" of the holy rivers and work as a the human face to protect, conserve and preserve them and their tributaries.
These officers will be bound to "uphold the status" of the two rivers and also promote their "health and well being", the court said.
The matter related to mining and stone crushing along the banks of the Ganga.
On a PIL filed by Haridwar resident Mohammad Salim, the court ordered the Dehradun District Magistrate to remove encroachment from the Shakti canal of the Ganga at Dhakrani within the next 72 hours. It ordered that the DM be suspended if he failed to comply with the directive.
The petitioner contended that though the holy rivers connect the two states of Uttarakhand and Uttar Pradesh, there is "no effective distribution of properties attached to their tributaries between them".
The court also ordered the authorities to work out the division of various properties between the neighbouring states under Uttar Pradesh Re-Oganization Act, 2000, a matter pending since the inception of Uttarakhand in the year 2000.
The court also directed the government to form a Ganga Management Board within the next eight weeks in accordance with an earlier order of the court in December 2016.
On the court ruling, Union minister for water resources Uma Bharti said, "We have always considered Ganga as mother and a mother is a living person. The court has endorsed our point of view." — PTI/ANI
Top News
The Khalistan sympathiser had failed to take control of the ...
Hosts India matched their best-ever performance with 4 gold ...
Martyr PM's son who walked for national unity can never insu...
Warning systems alerted the pilots whose timely action preve...
Nat Sciver-Brunt smashed an unbeaten 55-ball 60, while skipp...