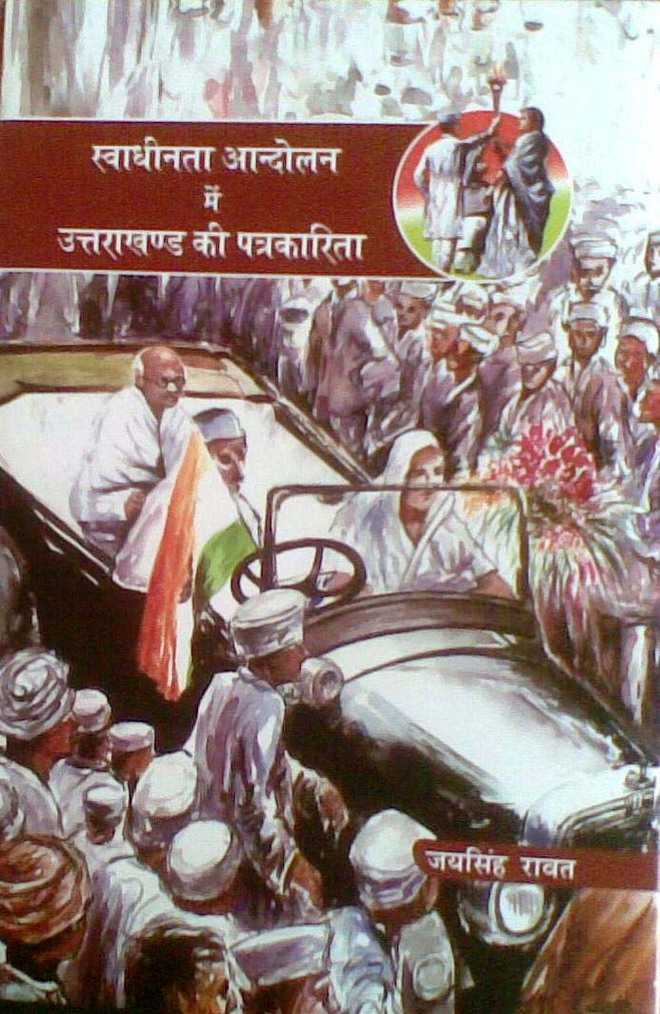 Tribune News Service
Dehradun, December 23
Very few people know that Khan Abdul Gaffar Khan came to be popularly known as Frontier Gandhi after an Uttarakhandi identified him with this name. Freedom fighter Rash Behari Bose, who worked in the Forest Research Institute (FRI), left Dehradun for Delhi to bomb Viceroy Lord Harding's cavalcade.
These lesser known facts were revealed in "Swadhinta Andolan Mey Uttarakhand key Patrakarita", the latest book of senior journalist and writer Jay Singh Rawat. This Winsor Publication book not only reveals the glorious history of journalism in Uttarakhand but also brings to the fore the historical facts of Uttarakhand that have so far been limited to files of archival documents.
Mahatma Gandhi, on his return from South Africa to India, first planned to meet three Indian personalities and one of them was an Uttarakhand resident. Ravindra Nath Tagore from Bengal, Sushil Kumar Rudra from Delhi and Munshiram from Uttarakhand, who lived in Haridwar met Gandhiji. Munshiram later took renunciation and got the new name of Swami Shraddhanand.
Swami Shraddhanand set up Gurukul Kangri in Haridwar that later become a mecca of journalism in the region. When Gandhiji reached Haridwar, Swami Shraddhanand reportedly called him Mahatma.
Even in case of Khan Abul Gaffar Khan, it was revolutionary journalist of Frontier Mail newspaper Amir Chand Bambwal, who gave the title of Frontier Gandhi to Khan. The book states that Raja Mahendra Pratap Singh, editor of Nirbal Sewak, who belonged to Dehradun, in 1914 unilaterally declared India's independence in Afghanistan and announced himself as the president of the country.
Similarly, freedom fighter Rash Behari Bose, who was a head clerk at the Forest Research Institute, Dehradun, left for Delhi to throw a bomb at Lord Harding's cavalcade.
Sridev Suman University vice chancellor US Rawat has written the forward of the 312 pages book. The very first chapter of the book gives authentic details from the days of Bengal Gazette to the modern day Uttarakhand newspapers. The book speaks at length about various journalists from Uttarakhand, who are now no more and played a key role in the freedom movement. The book informs the readers about journalism during the days of the Tehri kingdom. The role of newspapers published from Mussoorie has also been dwelt with at length in the book.
Social awareness through newspapers in the Uttarakhand region is in a separate chapter. The penultimate and last chapters have a compilation of patriotic songs penned by freedom fighter journalists from the Uttarakhand region. The author has also compiled cuttings of rare old newspapers and writings of journalists which the colonial authorities had banned and confiscated. Besides archives in the state and at the Centre, the author has also collected details from the Nehru Museum, Delhi.
This is the fourth book written by Jay Singh Rawat. His earlier writings include a book on rural journalism, tribals in Uttarakhand.
Top Stories