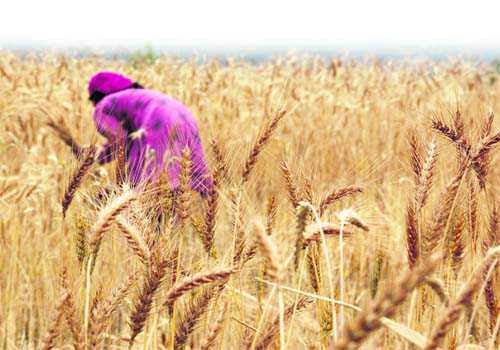 Parveen Arora
Tribune News Service
Karnal, January 7
Concerned at the above normal temperature for this time of the year, scientists fear it would adversely affect the yield of wheat in the region and add to farmers' woes on account of yellow rust.
Scientists of Indian Institute of Wheat and Barley Research (IIWBR) say if the sunshine continues for the next few days, it could help in photosynthesis and increase the threat to wheat from fungus (yellow rust) strike.
Extreme variation in temperature after rain could also affect the maturity of the grain, resulting in lower yield across the region. However, the scientists say if the temperature remains on the lower side till the end of March, it could reverse the trend and result in better yield. But above normal temperature towards the end of winters could hamper the production by 5-7 per cent.
IIWBR Director Dr Indu Sharma says northern states, including Haryana, Punjab and UP, have been witnessing a high degree fluctuation in temperature in comparison to last year. "Normally, during these days the weather remains cold and foggy and the suitable temperature ranges between 0-15°C. However, the less severe winter this year has been a cause for concern," she says.
"The temperature during this season is fluctuating between 3°C and 23°C, while it was between 1°C and 17°C last year during this period," Dr Sharma says, urging farmers to be watchful of yellow rust during the forthcoming rainy days. Farmers should avoid using high doses of nitrogenous fertilisers, which could increase the chances of lodging, she advises.
Top News
Police release new footage; 'Waris Punjab De' chief spotted ...
The case was filed against Gandhi for his alleged 'how come ...
Can't keep defaming people, democracy and the country and ex...
Lawyer Abhishek Singhvi discusses legal strategy with Rahul ...
In 2017, top court declared practice of instant triple talaq...