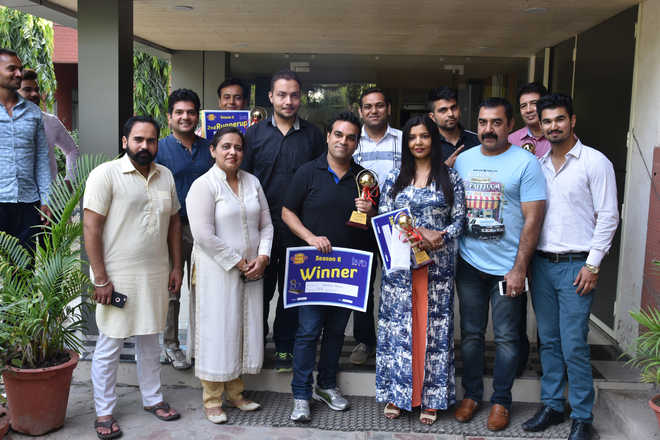 Vaibhav Arora, resident of Mohali Phase-5 has been adjudged winner at Sabse Bada Looser Season-6. Burn Gym & Spa Pvt Ltd organised their annual Competition and while the maximum weight lost among the winners was 22.8 kgs, the minimum was 6kgs.
There were distinguished categories of winners including top five overall winners comprising of Vaibhav Arora, resident of Mohali Phase-5 (lost 22.8 kg), Shine Bakshi, resident of Zirakpur (lost 21.04 kg), Vandana Sharma, resident of Mohali Phase-10 (lost 17.1 kg), Akash Choudhary, resident of Ambala (lost 17.1 kg) and Anil Kumar Bhardwaj, resident of Panchkula (lost 13.08 kg).
Pankaj Kasrija, director, Burn Spa & Gym said, "As we know the ratio of obese people is increasing day by day due to unhealthy eating habits and lack of physical work. Obesity leads to various health problems and to discourage these lethal habits and lifestyle we organise this annual activity to encourage people to lose weight as everybody has to work and take care of responsibilities. — TNS
Top News
Congress leader has been trapped in the consequences of the ...
About 47.58 lakh government employees and 69.76 lakh pension...
LS secretariat has sent notification to EC to declare Wayana...
Prominent leaders stopped by police and detained at Vijay Ch...
Overrules a 2011 verdict by a two-judge Bench