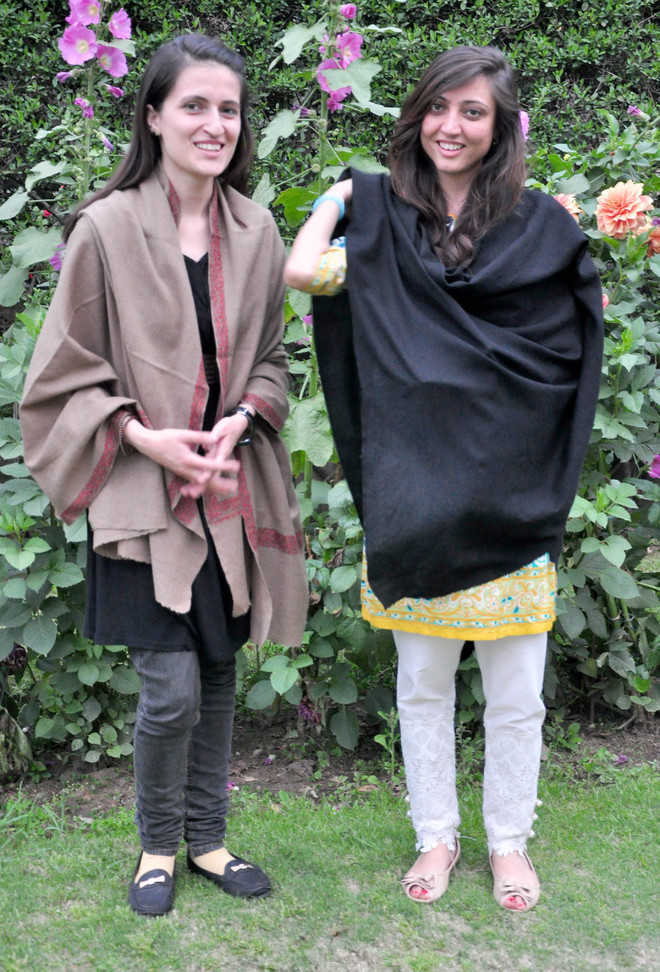 One is absolutely crazy about Bollywood actor Arjun Kapoor, while the other one is looking for a tattoo parlour where she can get the image of Rumi inked on her hand. Both love coming to India often, and both often have the problem of acquiring visa, because both are from Pakistan. Meet Aliya Harir, convenor and Suraya Islam, coordinator of the Karachi chapter of Aaghaze-e-Dosti (2012). The girls who visited Delhi, decided to extend their visit to Chandigarh and catch up with Yuvsatta's Pramod Sharma who is planning the next literary and cultural exchange programme.
They sit down with a cup of hot tea, talking to heart's content about the organisation, the Pakistani serials, the cricket match, the youth and how crazily Aliya is in love with Arjun Kapoor.
The organisation first-- Under Aaghaze-e-Dosti, we make an effort to connect the students and youngsters of both the countries, India and Pakistan through the virtual world education. Also, we have a regular feature wherein we get students to exchange letters, and also we take out a calendar where we select paintings of six artists from both India and Pakistan and get it printed with inputs from peace activists," shares the duo, excitedly dropping the information that their organisation is run by youngsters with girls on the forefront. This piece of information is quickly given a new dimension by adding the word challenge. The two pretty girls look at each other, "There is largely one difficulty, they call us spies or agents. Whenever the political scenario in both the sides heats up, we have to face the brunt for then they tell us, 'Jao ab tum India ja masla hal kar ke dikhao.'
Overcoming such challenges, Aliya and Suraya along with many volunteers from both India and Pakistan have kept their efforts going. "Only recently we procured a list a fisherman stuck at both sides of the country through an RTI, but it wasn't that effective," they say looking at the empty cups.
Everything still goes on, like their Pakistani serials, which have recently started looking like the daily soaps here. The mention brings a smile on their faces. "See, not everything shown in the serials is reality, some, in fact a lot of it, is exaggeration also," the duo adds as they talk about what is the average percentage of youngsters who don't care about the boiling animosity between the two nations. Aliya says the answer depends on education, "Ignorance has a role to play in this. An educated youth will question the happenings in both countries, while an ignorant won't care much," they look at their watch, leaving after a couple of pictures and a promise that we are most welcome in Pakistan, and also that we would get to hear Abida Parveen live!
—Jasmine Singh