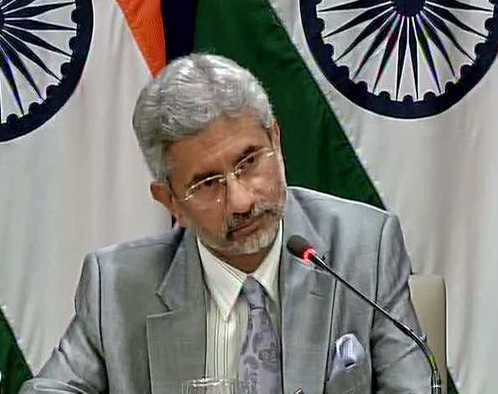 uttara@tribuneindia.com
New Delhi, October 18
Foreign Secretary S Jaishankar told a Parliamentary panel on Tuesday that although the Army had carried out counter-terrorist military strikes in the past, this was the first time the central government made such a military exercise public.
The bureaucrat told the Parliamentary Committee on External Affairs that the Indian Army has previously carried out such "professionally done, target-specific, limited calibre counter-terrorist operations" strikes across the LoC, sources present at the meeting said.
The statement appears to contradict claims of "never-before" strikes made by Defence Minister Manohar Parrikar.
Last week, the minister had rejected Congress's claims of having conducted similar military exercises under the UPA regime, calling the previous operations "locally executed" by commanders without involving the government.
Jaishankar also told the committee that although India had been in touch with Pakistan even after the September 29 surgical strikes, they had no "calendar" drawn up for future talks with Pakistan, sources said.
Soon after the operations had ended, the Director General Military Operations of the Pakistan Army was informed about the strikes, the sources claimed.
During the two-and-a-half-hour meeting, Vice-Chief of Army Staff Lt Gen Bipin Rawat also gave details of the strikes targeting terrorist launch pads across the LoC.
Government representatives are believed to have told the panel that the strikes have fulfilled their purpose and they would always make Pakistan wary of them.
Jaishankar however parried a question on UN Military Observer Group in India and Pakistan's statements that it witnessed no such strike, instead saying that he would not say anything since the panel's chairman Shashi Tharoor had been associated with the body. — PTI