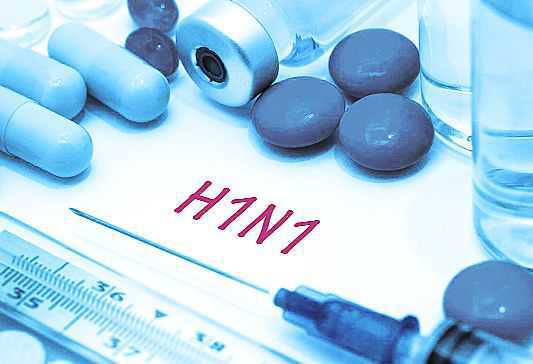 Bijendra Ahlawat
Tribune News Service
Faridabad, January 18
The number of positive cases of swine flu in the district has gone up to 28. This is about four times higher than the cases reported last year. While health officials claimed the situation was under control with no deaths reported, they held lack of awareness and "misinformation" caused by some private hospitals or practitioners responsible for the panic.
"The number of cases may be higher this season, but it is not an alarming situation. Patients in majority of cases have either recovered or are under treatment. None of those who have reported at the Civil Hospital here have been put in category-C," said Dr Ram Bhagat, district malaria officer and in charge of the department. He said though sputum samples of around 75 others had been sent for laboratory test, the reports of majority of the tests had found that many of these had normal fever with cough or sore throat and had been put in category-A and B, under which no hospitalisation is required. Such patients do not require any tests or medicine, though they are advised not to go to crowded places till the recovery.
He said Tamiflu was recommended only for serious patients, who report high-risk conditions like lung, heart, kidney, diabetes, HIV, and liver diseases, or children, pregnant women and persons above the age of 65. Immediate hospitalisation was required for category-C patients who report breathlessness, chest pain drowsiness, fall in BP, sputum mixed with blood and discoloration of nails, he said.
While such cases surface in January (cold), no case was reported during this period last year. However, seven cases had surfaced in September 2018.
"The panic has mainly been created by some people with vested interests, who want to cash in on the situation by overcharging people," he said.
"Even simple cough and cold is being termed as suspected swine flu, which leads to fear psychosis among patients and their attendants," said a senior doctor at the Civil Hospital here. "The hospital is well-equipped to treat such patients," he said.
Top News
The poll panel will announce the election schedule at 11.30 ...
Police say Amritpal was on his way from Delhi with three oth...
The occupants of the vehicle abandoned the car near Gurdwara...
Reneges on 2019 position against unilateral change to tri-ju...
Deputy Assistant Secretary of State for Visa Services Julie ...