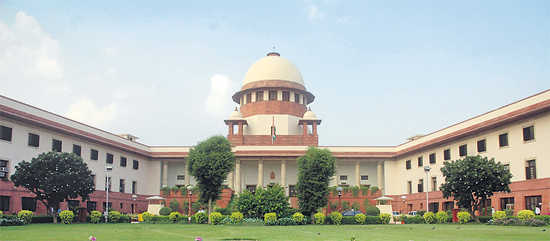 Tribune News Service
New Delhi, April 27
The Supreme Court has paved the way for promotion of 44 Haryana state civil servants to IAS by dismissing a petition challenging a Punjab and Haryana High Court verdict that had cleared their seniority for promotion.
In an order dated December 19, 2018, the HC had upheld seniority list dated December 12, 2006, and dismissed petitions challenging it. It had also quashed seniority list dated April 16, 2010, which had placed Sandeep Singh and others of his batch above Virender Singh Hooda who was appointed before them.
Advocate Jasbir Malik, who represented Hooda and his batchmates, said, "This is perhaps the largest group of Haryana Civil Service officers getting promoted to IAS. The state government had also told the court that it was facing shortage of IAS officers in the state."
The HC verdict was challenged in a special leave petition by Surender Kumar Setia before the Supreme Court that dismissed it on April 22.
"The special leave petition is dismissed," said a Bench of Justice Ashok Bhushan and Justice KM Joseph in a one-line order.
Setia had contended that the HC miserably failed to consider that the state of Haryana was bound to uniformly apply the statutory provisions contained in Rule 20 of the 1930 rules for fixation of inter se seniority among the members of Haryana Civil Service (Executive Branch).
Top News
HM blames Nehru's 'blunders' for Kashmir's sufferings | Oppo...
One of these will vest Guv's Chancellor role with Chief Min...
Accused of pressuring students to create profile
Two more to put in papers; many likely to land plum roles in...