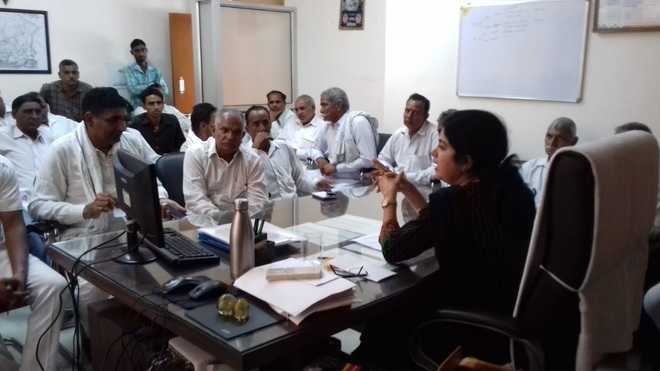 Tribune News Service
Ambala, May 18
Sugarcane farmers in Ambala are up in arms against a private sugar mill in Naraingarh to which they had sold their produce during the crushing season. Even as the season ended almost a month ago, distressed farmers continue to wait for the payment of about Rs 105 crore for their produce.
The payment, which, as per norms, has to be cleared within 14 days of the purchase of sugarcane, has not been paid since January.
According to the official data available with The Tribune, 5,795 farmers are awaiting Rs 104.95-crore payment from Naraingarh Sugar Mills Ltd for the sugarcane sold during the 2018-19 season.
The figures compiled till May 15 revealed that 6,980 farmers had sold 61,24,430 quintals of sugarcane to the mill this season, for which Rs 206.13 crore was payable as per the state advisory price.
Of the total arrears, the mill management has paid Rs 101.18 crore, while it still owes farmers Rs 104.95 crore.
Taking serious note of the matter, Naraingarh Sub-Divisional Magistrate (SDM) Aditi Sharma has pulled up the mill management and asked it to pay at least Rs 1 crore daily to farmers to clear the arrears at the earliest.
"We have asked the mill management to immediately pay the farmers," the SDM told The Tribune.
She said after the intervention of the administration, the mill management has released almost Rs 3 crore in the past fortnight and has assured to clear the arrears in the coming days. "We are committed to helping the farmers and ensuring that their dues are cleared without any further delay," she said.