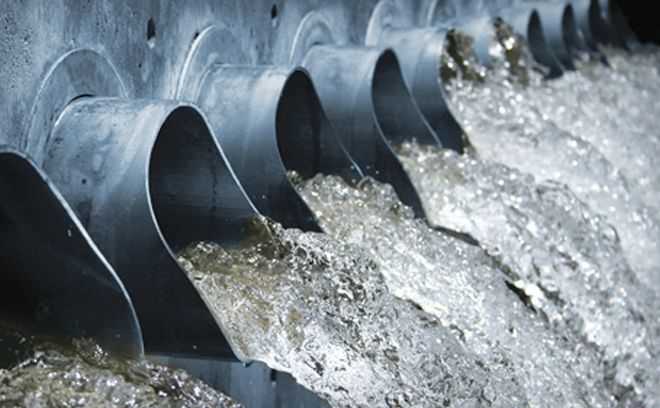 Bijendra Ahlawat
Tribune News Service
Faridabad, April 8
As many as 73 per cent samples of drinking water supplied by the Municipal Corporation Faridabad (MCF) have failed in tests conducted by the Health Department in the past three months.
While the district health officials describe chlorination as mandatory to check the growth of bacteria and viruses, the civic body officials claim that the water supplied by it without proper chlorination was also fit for consumption.
The Health Department collected samples from 988 tubewells and booster pumps between January 1 and April 5 to check if those were properly chlorinated. According to the results, officials did not find any chlorination in 727 samples out of the total of 990. "Only 263 samples exhibited the presence of chlorine in the water," said Dr Ram Bhagat, Deputy CMO and in-charge of the test cell.
The city has a total of 1,477 tubewells and booster pumps. He said chlorinators installed by the MCF at the majority of tubewells and pumps were either dysfunctional or had no chlorine when the samples were collected. The collected samples are put through an 'Orthotolidine Test' in which the level of free and combined chlorine residuals are determined.
He said chlorination of the piped water supply was important as it checks the presence or growth of certain bacteria and viruses that could make the water unsafe for drinking. The consumption of untreated water could result in health disorders like cholera, typhoid and dysentery, especially in children whose immunity is weak.
But contesting the claims of the Health Department, DR Bhaskar, Chief Engineer, MCF, said the water supplied from MCF tubewells was safe as its source was underground water and not the surface water, which requires chlorination.
Admitting that chlorinators at many pumps might be non-functional or might not have the desired amount of chlorine at times, he said the samples had not been taken in the presence of MCF officials.
Top News
Was speaking to Indian journalists in Washington
This comes amid a diplomatic row between India and Canada ov...
Granthi Giani Jaswinder Singh from Pine Hill Gurdwara in New...
Heavy security deployed to deal with the situation
Family say all 3 accused knew Hrithik and that there were no...