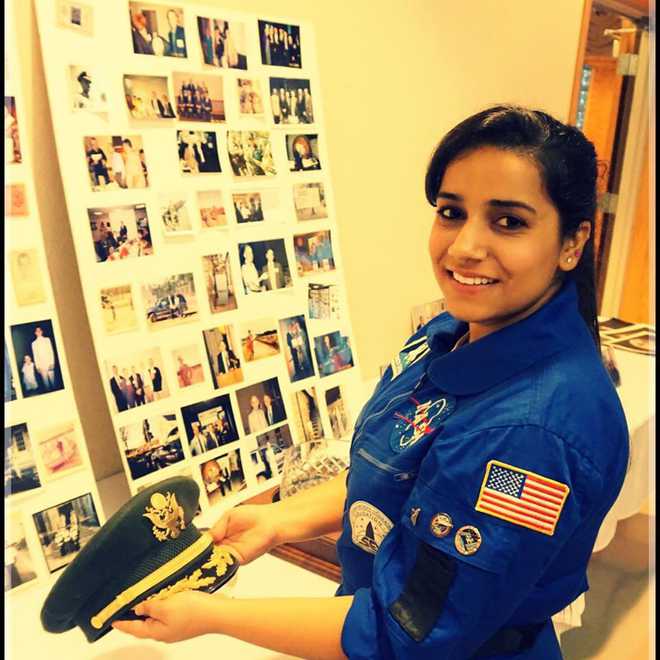 Tribune News Service
Chandigarh, October 10
Kurukshetra girl Jasleen Josan who became an Internet sensation after news reports about her being selected for Nasa's Mars Mission in 2030 has on Facebook clarified that it isn't the case.
Union Minister Harsimrat Badal in a tweet on September 24 had congratulated Josan for becoming the first Indian Sikh woman to be selected by Nasa to go to Mars.
Jasleen Kaur Josan is the first Indian Sikh woman who has been selected by NASA to go to Mars./1 #WomenAchievers pic.twitter.com/DU8LVx9gwN

— Harsimrat Kaur Badal (@HarsimratBadal_) September 24, 2017

Many people on social media congratulated Josan. The list included Delhi MLA Manjinder Singh Sirsa and RPG Enterprises Harsh Goenka, who posted a congratulatory tweet on October 8.
Well done Jasleen Josan! She is the first Sikh woman to be a part of the two-way Mars mission by NASA which is set to happen in 2030. pic.twitter.com/SZ2XjPAn5k

— Manjinder S Sirsa (@mssirsa) October 6, 2017
Jasleen Kaur Josan from Haryana has been chosen by NASA to go to the first man mission to Mars in 2030. #ProudIndian pic.twitter.com/GGH82SuDiL

— Harsh Goenka (@hvgoenka) October 8, 2017
In a Facebook post on October 2, Josan wrote, "I would like to help media to clarify this misunderstanding that has been showcased about me. I am still an Aspiring Astronaut; undergoing training yet to be called officially as Astronaut (sic)."
She further said that Mars 2030 was a long way, almost 13 years, and no one could assure who would be going to Mars by then.
"Yes, I am working on few of the Mars-related projects and I will be continuing my research in the same area as I want to be the first Indian Female Astronaut to go to Mars to perform my research there to colonise Mars for the future of human life, but it has nothing to do with selection procedure of Astronauts or my selection by NASA for Mars 2030 (sic)," she wrote.