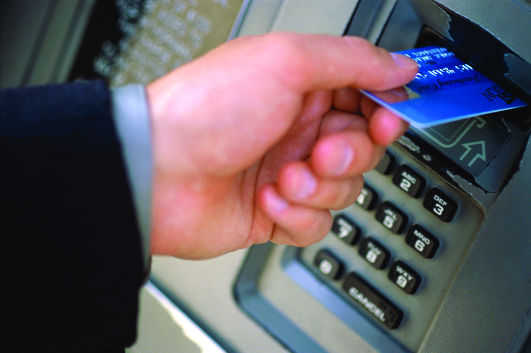 Sunit Dhawan
Tribune News Service
Rohtak, September 11
A number of people of Haryana as well as other states are being defrauded by swindlers who withdraw money from their bank accounts by cloning their debit or credit cards.
Several such cases have been reported to the police, wherein money gets withdrawn from someone's bank account through ATM transaction even while the ATM card is in the pocket/wallet of the account-holder.
Inquiries made by The Tribune revealed that the ATM card-reader (also called skimmer), which is being widely used by fraudsters to withdraw money from the bank accounts of unsuspecting people by cloning their ATM/debit cards, is available for online sale at different shopping sites.
On being contacted for his comments, Haryana DGP (Crime) PK Agrawal said he would look into the matter and take appropriate action in this regard.
The Rohtak police recently arrested a 22-year-old youth named Ajay who allegedly tried to clone the ATM card of a local resident after offering to help him with his ATM transaction.
On being interrogated, Ajay revealed that one Naseeb of Lohchab village in Jind district was also involved in withdrawing money from people's accounts by cloning their ATM cards.