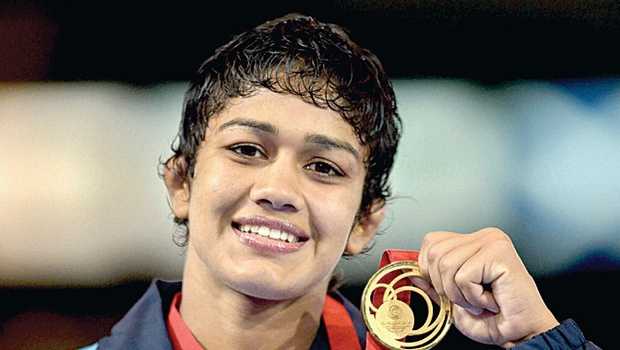 Tribune News Service
Chandigarh, July 8
A petition filed by wrestler Babita Phogat seeking promotion as Deputy Superintendent of Police (DSP) in Haryana under the sports quota was today dismissed as withdrawn by the Punjab and Haryana High Court. Taking up the matter, Justice Amit Rawal gave the petitioner a liberty to file a fresh plea in the matter.
Daughter of Dangal-fame wrestling coach Mahavir Phogat, she had moved the High Court citing the case of her elder sister Geeta Phogat, who was appointed DSP in the Haryana Police by the state government in 2016 following court's intervention.
Taking up the petition, the Bench, in March, had adjourned the hearing of the case to enable her counsel to place on record Geeta's promotion order. The Bench, during the course of hearing, was told that the 29-year-old wrestler was at present a Sub-Inspector in the Haryana Police.
Top News
Shah appeals for surrender of arms, says dialogue only way f...
PM flags off cargo train from Bihar to Nepal
Mahapanchayat in Kurukshetra today to chalk out future cours...
2nd science topic to be removed by NCERT after Darwin's theo...