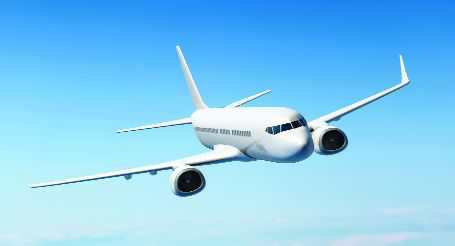 Geetanjali Gayatri
Tribune News Service
Chandigarh, February 10
Keen on operating flights to and from Hisar, the Haryana Government will open bids for five routes under the state-run UDAAN (Uday Desh Ka Aam Nagrik) scheme while looking for inclusion in the Centre's Regional Connectivity Scheme, which aims at connecting unserved or under-served airports of the country.
Sources said while the state Civil Aviation Department was all set to open bids for operations between Hisar-Delhi, Hisar-Chandigarh-Dehradun, Hisar-Chandigarh-Jammu, Hisar-Jaipur and Hisar-Chandigarh on February 21, the state is exploring the option of getting these routes included in the Centre's scheme.
The benefit from the inclusion will mean that the Centre will bear the burden of the 80 percent viability gap (difference between the actual fare and the fare paid by the passenger) funding for the operations for 50 per cent of the seats, while only 20 per cent of it will have to be borne by the state government.
Sources in the department maintain that the Ministry of Civil Aviation is learnt to have included four of these five routes in the bids invited with an exception to the Hisar-Jaipur route. The government is hopeful these will attract private operators and the viability gap funding will be shared by the Centre and state.
However, though the Centre's option is open, the government does not want to rely only on that one scheme. As a back-up plan, the government is going ahead with opening these bids under the state-run UDAAN scheme patterned on the Centre's scheme.
"We want to make these routes operational. The only difference in the state scheme is that the 80 per cent viability gap funding will not come from the Centre but will be borne by the state. The government has already given its approval for the same," a senior official associated with the entire exercise said.
The state government has also invited bids from private operations for any mutually agreed routes while considering tie-ups with the Himachal Government for connectivity to tourist destinations there.