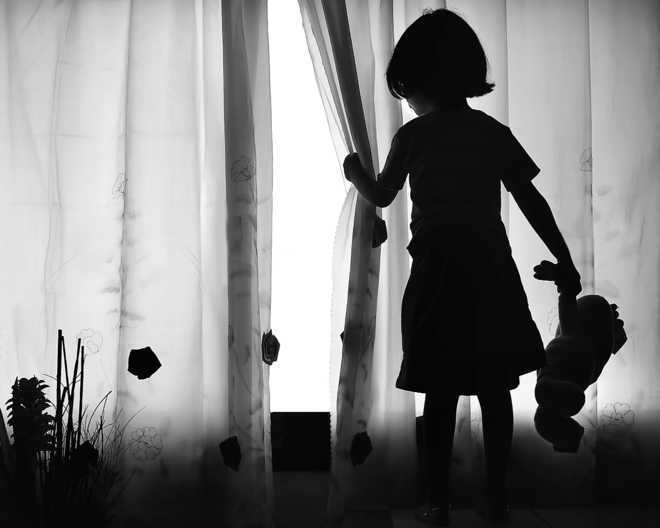 Hisar, December 9

A 6-year-old rape victim was cremated in Haryana's Uklana on Sunday amid tight security as locals protested against the gruesome crime.
READ: 6-yr-old's brutalised body found in Hisar
Some unidentified men had allegedly abducted the girl on Friday night when she was sleeping with her sister and mother in their home in a slum area, then raped and killed her, police said.
Doctors who conducted autopsy said suspects had inserted a wooden stick into the girl's private parts, which ruptured her intestine.
"When the body was handed over to us it was soaked in blood," a kin of the girl told reporters here.
Opposition parties Indian National Lok Dal (INLD) and Congress joined local residents who protested against state government under Chief Minister Manohar Lal Khattar on the cremation grounds.
"The Khattar government is sleeping while incidents of rape and murder take place every other day," senior Congress leader Randeep Singh Surjewala said.
Former chief minister Bhupinder Singh Hooda blamed the incidents on the "failing" law and order machinery of the state government.
"Things have come to such a pass that children were neither safe in their schools nor at homes," Hooda said. "The incident was a chilling reminder of the December 16 gangrape case in Delhi in 2012 involving a young woman."
Haryana BJP chief Subhash Barala, party's Hisar MLA Kamal Gupta and other leaders were also present at the cremation ground.
(Follow The Tribune on Facebook; and Twitter @thetribunechd)
Police have registered cases for murder, rape and kidnapping under the Indian Penal Code, as well as under sections of the Protection of Children from Sexual Offences Act.
A Special Investigation Team has been appointed to investigate the case, although no arrest has been made so far.
Police are also looking at CCTC footages, he said.
A passer-by came across the child's immobile body on a deserted street on Saturday. The victim's parents were labourers from the Sapera community — classified as Scheduled Castes under the Constitution — from Tohana town in Fatehabad district. They were living near railway lines in Uklana for the last couple of years. PTI/ Agencies