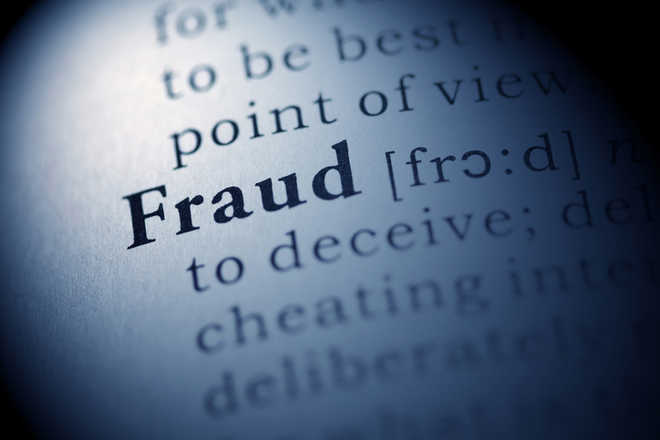 Sanjay Yadav
Gurugram, October 2
Taking a cue from recent Bollywood film "Dream Girl", a group of alleged fraudsters trapped a BA student on the pretext of hiring him for a dating app and talking to girls on telephone.
The victim, who was told that his job profile would be the same as that of Ayushmann Khurana in the movie, was allegedly duped of Rs1.25 lakh taken on the pretext of registration fee. An FIR was registered at the Farrukhnagar police station. The police are scanning the telephonic details of the accused.
BA final-year student Sumit, a resident of the district's Fazilpur Badli village, said in his police complaint that on May 5, he had got a call from from a woman named Dimple, claiming to be working for Locanto dating app. She gave him information about the app and demanded Rs1,600 as registration fee. She claimed if he went on a date, he would get Rs25,000 per date.
"After paying Rs1,600, I was asked to pay Rs20,000 more to get my registration number. At that time, I had Rs6,000. I deposited all in the account number given to me. As I didn't have more money, I didn't follow it up. On June 25, a man called me, asking me to deposit more money in the account. He threatened to file a police complaint against me if I refused play along. Sacred, I deposited Rs1,24,780 in five bank accounts between June 27 and July 26. Finally they provided me with an ID card of Locanto dating app. But I realised it was all fake and I was duped," he stated in the complaint.
The police said Sumit's family had kept the money aside for buying a buffalo.
The case was assigned to the economic offences wing (EOW). On its recommendation, a case was registered under Sections 406 (criminal breach of trust), 420 (cheating) and 120-B (criminal conspiracy) of the IPC at the Farrukhnagar police station today.
"All five bank accounts are in different branches in West Bengal in the names of Chapal Das, Saida Praveen, Mohammad Mandal, Mritunjay Das and Viplav Maiti. We have lodged an FIR and probing call details of mobiles used in the crime. The accused will be arrested soon," said Inspector Neeraj Kumar, investigating officer.
Top News
Jaishankar meets UN Secretary-General Antonio Guterres and P...
Canada is home to about 770,000 Sikhs - the highest populati...
Canada has alleged that Indian authorities were behind Nijja...