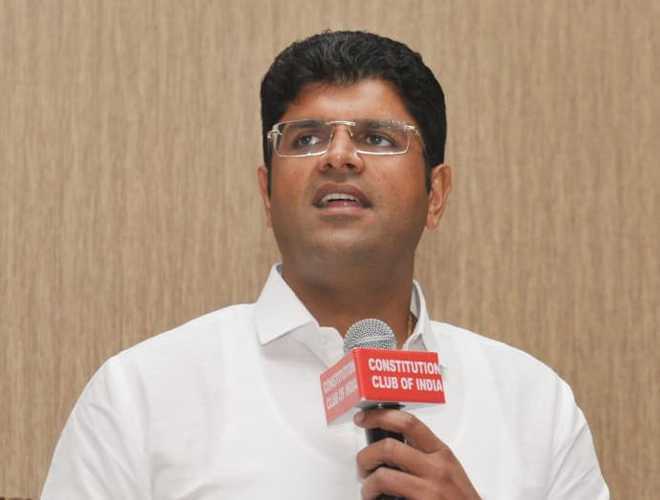 Saurabh Malik
Tribune News Service
Chandigarh, October 16
A day after getting threats on phone, JJP leader Dushyant Chautala on Wednesday moved teh Punjab and Haryana High court against an international gang.
Chautala on Tuesday claimed to have received a threat on phone and lodged a complaint with the Jind police.
Taking up the petition seeking protection of life and liberty, the Division Bench of the high court, comprising Chief Justice Ravi Shankar Jha and Justice Rajiv Sharma has fixed the case for hearing on Thursday.
Dushyant on Tuesday told The Tribune that the call from a phone number from Abu Dhabi was received on his personal mobile number.
Dushyant's school-time friend Sehajvir Singh, who accompanies him during his tours, responded to the caller, who told him that he was a member of a big gang and threatened him of dire consequences in case he did not mend his ways.
Dushyant said he had brought the matter to the notice of the Jind SP and senior officers of Haryana Police and on their advice was lodging a written complaint.
Jind SP Ashvin Shenvi confirmed having received an informal complaint from Chautala.