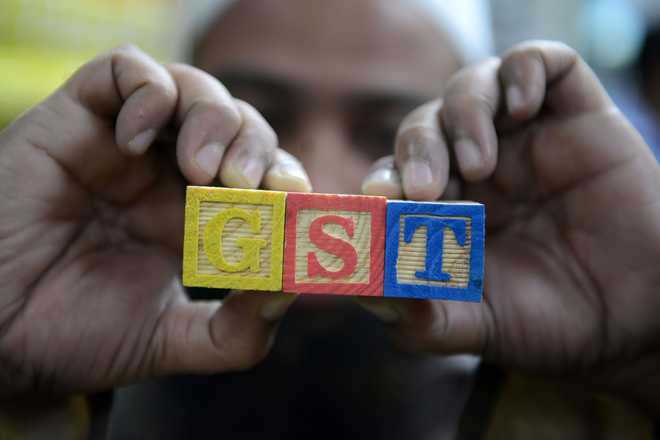 Nitish Sharma
Tribune News Service
Ambala, August 17
The Excise and Taxation Department has detected a GST fraud of Rs 12.99 lakh in Ambala City.
As per information, Sukhwinder Singh had given Nahan House, Ambala City, as his address to get his firm (Diksha Enterprises) registered under the Haryana Goods and Services Tax Act 2017 and had obtained a GST number.
During the investigation of online records, the department came to know that his actual address was SAS Nagar, Punjab. Further verification revealed that no such firm (Diksha Enterprises) was in operation at the given address in Ambala City and even the mobile phone number given in the registration form was incorrect.
The officials found that a shop named Shiv Electronics was in operation at the given address and the owner of the shop informed the officials that he has not given his shop on rent to any firm.
As per the details procured from the GST portal, Sukhwinder had issued bills and e-way bills worth Rs 44,43,874 from April to June 2019 to two firms (PV Steel and Shankar Enterprises) of Punjab.
The purchasers have also taken benefit of input tax credit. The firm has earned a profit of over Rs 2.51 lakh during this period while it has caused a loss of Rs 12.99 lakh to the state exchequer.
Poonam, Excise and Taxation Officer, state tax ward No. 8, in her complaint to the police, has stated that Sukhwinder had provided fake documents to get his firm registered while there was no such firm in operation on the given address.
The ETO has sought legal action and recovery of loss from the suspect.
A case has been registered under Section 420, 467, 468, 471 and 120b of the IPC at Ambala City police station. Earlier this week, another case of Rs 1.54 crore GST fraud was registered at Ambala City police station. Even in that case, a Punjab resident had obtained a GST number on a fake address.
Last month, four cases of GST fraud were detected by the Excise and Taxation Department in Ambala. The suspects had given fake documents to get the firms registered. While three cases were registered in Ambala City, one was registered in Ambala Cantonment.