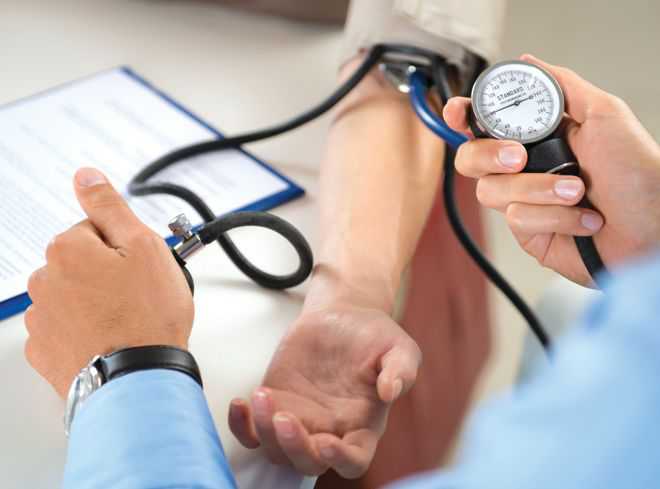 Bhartesh Singh Thakur
Tribune News Service
Chandigarh, July 8
Haryana ranks at the bottom in terms of average health expenditure (2012-2017) among seven states that the Comptroller and Auditor General (CAG) examined to assess the progress towards attaining sustainable development goals (SDGs) as regards "good health and well being".
The average health expenditure was just 3.29 per cent of the Haryana budget, while it was 4.15 per cent in case of Maharashtra, 4.47 per cent in West Bengal, 4.74 per cent in Uttar Pradesh, 4.78 per cent in Chhattisgarh, 5.24 per cent in Kerala and 5.32 per cent in case of Assam.
The CAG report titled "Preparedness for the Implementation of Sustainable Development Goals" was tabled in Parliament today.
According to CAG, the National Health Policy prescribes increasing the health spending to more than 8 per cent of the state budget by 2020. The agency also noted that none of the states, except Assam, "had undertaken an assessment of financial requirements for medium to long term". Haryana also fared badly on the health infrastructure front.
As per population norms, the state requires 501 primary health centres (PHCs), but only 366 such centres are functional there—a shortfall of 27 per cent.
In terms of doctors per PHC, Kerala (1.38) and Maharashtra (1.62) are better than Haryana (1.17), but Chhattisgarh (0.43) and Uttar Pradesh (0.61) face a considerable shortage. At a national conference of the chief secretaries and planning secretaries of the states (July 2016), the NITI Aayog had asked every state to have its own vision, strategy and action plan. According to the report, strategy and action agenda are missing in Haryana.b It said an SDG Coordination Centre has been set up in Haryana, but the assessment of requirement of physical resources is yet to be taken up. The 70th session of the UNGA, in September 2015, adopted the resolution "´Transforming our World: the 2030 Agenda for Sustainable Development", comprising 17 SDGs, including "no poverty", "zero hunger" and "good health and well being". India had committed to the 2030 agenda at the same meeting.
Top News
Adani Group stocks have taken a beating on the bourses after...
Income tax rebate limit raised to Rs 7 lakh; insurance polic...
Fully imported cars, including electric vehicles, and those ...
21 skiers were rescued from the slopes that has been declare...
In her Budget Speech, the minister also announces a new smal...