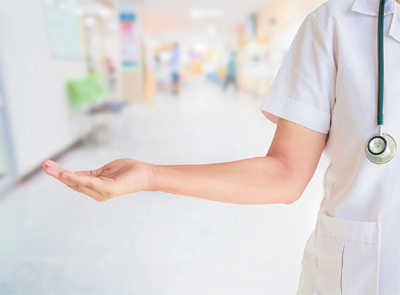 Vishal Joshi
Tribune News Service
Kurukshetra, February 11
Aimed at ensuring minimum standards of facilities for providing quality healthcare and fixing accountability of doctors, the Haryana Government has adopted the Clinical Establishments (Registration and Regulation), Act 2010.
A notification of the Clinical Establishments (Registration and Regulation) Adoption Ordinance, passed by the Governor on January 23, was circulated last evening.
As per the official notification, hospitals only with more than 50-bed healthcare facilities will be covered under the rule.
Sources said the rule will help in checking overcharging by private hospitals.
Officials said that nearly 200 hospitals, with the majority of them based in Gurugram and Faridabad, would be covered under the new rule.
The rule will be applicable on all charitable and private institutes with more than 50-beds capacity.
Dr AP Setia, the patron of the Haryana chapter of the Indian Medical Association (IMA), said the association was always a votary for the professional transparency without jeopardising the interests of doctors.
He said Haryana had become the only state in the country to exempt the doctors running the small and medium scale nursing homes from the stringent rule.
"There are nearly 2,250 clinics with have an intake capacity to admit less than 50 patients and they have not been brought under the preview of the rule. IMA had been struggling for the interests of small nursing homes," he said.
In March 2014, then Congress government had formed the Haryana Clinical Establishment (Registration and Regulation) Act but it could not be implemented due to tough opposition by the IMA.
However, following a case of medical negligence in the death of a seven-year-old dengue patient in Fortis Hospital in Gurugram in November last year, the Haryana Government faced pressure from various quarters to frame rules in the complaints of fraudulent or unethical practices by doctors.

Following a call of IMA, the private doctors across Haryana had suspended work at hospitals on December 15 against state's decision to promulgate an Ordinance for bringing checks and balances on the medical practitioners.
However, IMA patron Setia said the association had also forwarded a charter of demands to the state authorities for relaxations for the hospital management with more than 50-bed.
Setia said these hospitals should be granted a window period of up to five years for the complete hiring of qualified staff for nursing and technicians.
"Non-availability of paramedic manpower as per the requirement is a challenge before the hospitals. As the state government is opening new nursing institutes, qualified professionals can be engaged in the next few years. Similarly, the hospitals should not be forced to bring changes in the existing infrastructure," he said.