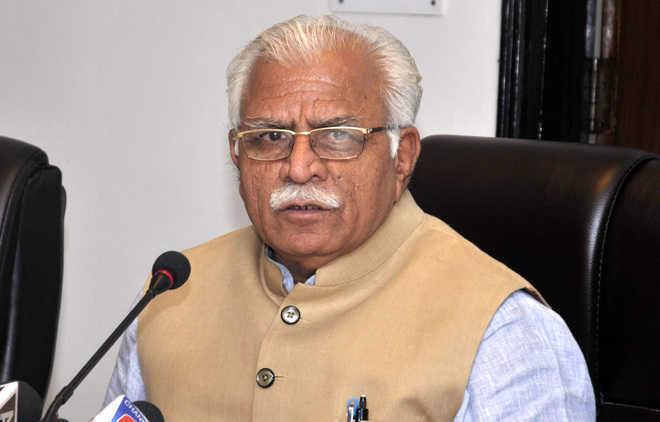 Panchkula, September 15
Haryana Chief Minister Manohar Lal Khattar today said the state would begin the process to maintain the National Register of Citizens, as done in Assam. The state was also considering setting up a law commission and a department to utilise services of intellectuals.
"We will implement the NRC in Haryana," Khattar said during a function here to wrap up the state-level Maha Jan Sampark Abhiyan organised to inform the people of the accomplishments of the state government. The work on family identity cards was being fast-tracked and the data would be used in the NRC, said the Chief Minister.
Khattar, however, did not divulge any more information about the exercise. If the NRC work is undertaken, Haryana will become the second state after Assam to maintain such a record. Haryana is set to go to the polls next month with Khattar seeking a second term as Chief Minister. — TNS
---
'Will plug leakage of welfare benefits'
"A number of people from other states come to Haryana for jobs. Many of them take benefit of schemes announced by Haryana while enjoying benefits in their parent states as well. The NRC will plug such leakage," said Rajiv Jain, CM's media adviser.