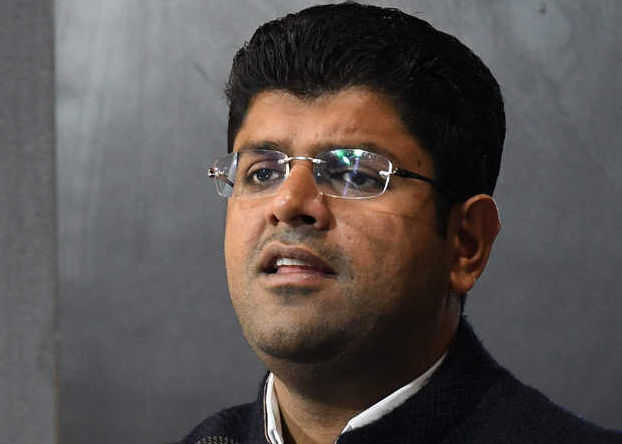 Tribune News Service
Chandigarh, November 16
The Punjab and Haryana High Court on Saturday dismissed a petition challenging the appointment of Jannayak Janata Party leader Dushyant Chautala as Deputy CM.
In his petition placed before the Bench of Chief Justice Ravi Shankar Jha and Justice Rajiv Sharma, advocate Jagmohan Singh Bhatti had sought quashing of the appointment on no less than 19 grounds after claiming that the same was "a marriage of convenience between the two political parties".
Bhatti had stated it could neither be said to be in the interests of the state and the people nor in accordance with the enunciated provisions of the Constitution. He had claimed that the Deputy Chief Minister's post was non-existent and liable to be quashed.
"By appointing a Deputy Chief Minister in the state, there is a clear violation of the constitutional provision as enshrined under Article 164 of the Constitution, which does not make any mention of Deputy Chief Minister in the state," he had submitted.
He had stated that the swearing-in of the Deputy Chief Minister by the Governor appeared to be in violation of Article 164. He had claimed that the designation could not be conferred in any manner either by law, statute or the Constitution and was rather unknown in law. "By doing so, disrespect has been shown to the law of the land and Constitution of India as well," he had submitted.
Bhatti had added that the oath was as per neither prescription nor Constitution, which rendered the entire exercise illegal and void. He had further claimed that the Representation of People's Act and state legislation did not provide for creation of Deputy Chief Minister's post. "The post of Deputy Chief Minister of the state itself is prima facie illegal and is not the outcome of the procedure established by the law," he had submitted.
Top Stories