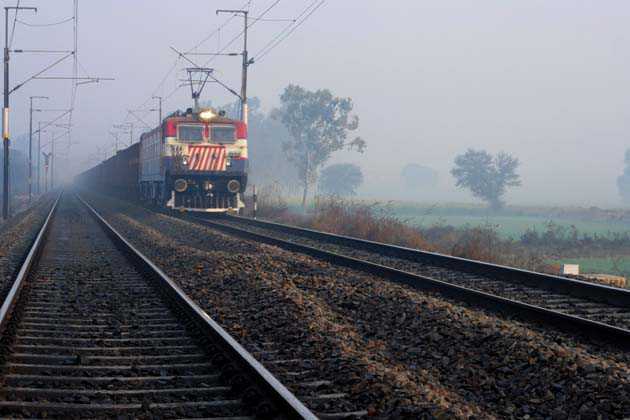 Vishal Joshi
Tribune News Service
Kurukshetra, January 7
The Northern Railway has completed electrification of the Kurukshetra-Narwana line in the Jind section.
The Railways authorities said authorisation from the Commissioner of Railway Safety (CRS) is expected to be received this month.
Station Master SN Gupta said on Monday that the work on the 84-km stretch of the rail route was completed last week. He added that the upgrade would reduce the travelling time on the stretch by half an hour.
Gupta said the upgrade would benefit about 15,000 passengers travelling on the Kurukshetra-Jind route every day. He added that rail routes connected further from Narwana to Jhajjar, Hisar, Rewari and Jaipur had already been electrified. Till now, diesel engines are running trains on the Kurukshetra-Narwana route.
"We expect the CRS safety audit and authorisation in next fortnight after which an electric multiple-unit (EMU) will be commissioned on the route. At present, there are six daily trains on the Kurukshetra-Narwana section, including four passenger trains and Jaipur Intercity," he said.
Gupta said electrification would provide an opportunity to run more new trains on the route. It would also save time for goods trains ferrying different materials to Kaithal and other districts.
Another project
In September last year, the state government wrote to the Union Ministry of Railways to accord administrative approval to an elevated railway track project in Kurukshetra. The Haryana Government has approved the project to decongest traffic in the limits of the holy city. Around 4.51 km of total 5.18 km would be elevated. The estimated cost of the project is Rs 225 crore and the Centre has proposed to provide Rs 100 crore.
A raised platform would be constructed at the Thanesar railway station on the Kurukshetra-Narwana line. It would be the second elevated railway track project in the country after Rohtak.
Top Stories