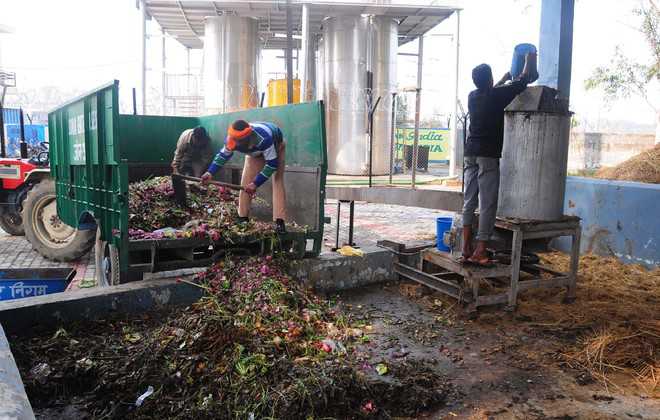 Parveen Arora
Tribune News Service
Karnal, February 13
Karnal has become the first district in the state to start a waste-to-energy plant. It will treat crop stubble, animal's excreta, waste from slaughterhouse, sewage, bio-degradable waste and solid waste in environment-friendly manner, and produce clean energy.
The effluent-treatment plant (ETP), costing about Rs 1.15 crore, has been started on a trial basis. It will generate methane gas, which will further generate electricity. "Soon, it will be fully functional. With this project, Karnal has become the first district in the state to start such a project," said Priyanka Soni, Commissioner, MC.
The plant is situated along the banks of Western Yamuna Canal on the Karnal-Kachwa road.
The Karnal Municipal Corporation has assigned the project to Growdiesel Ventures Limited for offering an innovative technology to produce bio-power from waste.
"Haryana is a leading state in paddy production and burning of crop residue leads to pollution. The National Green Tribunal (NGT) has been emphasising the need to convert waste to energy, following which the MC started the project. Several villages offered stubble to run the project," the Commissioner said.
Methane would be produced by treating crop residue and effluents. Subsequently, methane will be used to operate generator sets, which will generate electricity about 1,500 units per day. "The power produced from the plant will be used for the functioning of the plant, while the excess power will be supplied to the grid," Soni said.